SPORTS
Apr. 21, 2017 07:00AM EST
Games on
Here's who the Steelers will *really* play in 2017
Well, it's that time of year again — when we find out who the Steelers will play next season.
By now, you've probably seen the formal schedule. And you might have already heard a bit of analysis on the year ahead.

upgruv figured we'd break it down, too — our crack staff looking for a Friday diversion.
Here's the schedule we'll be posting on our walls over our desks.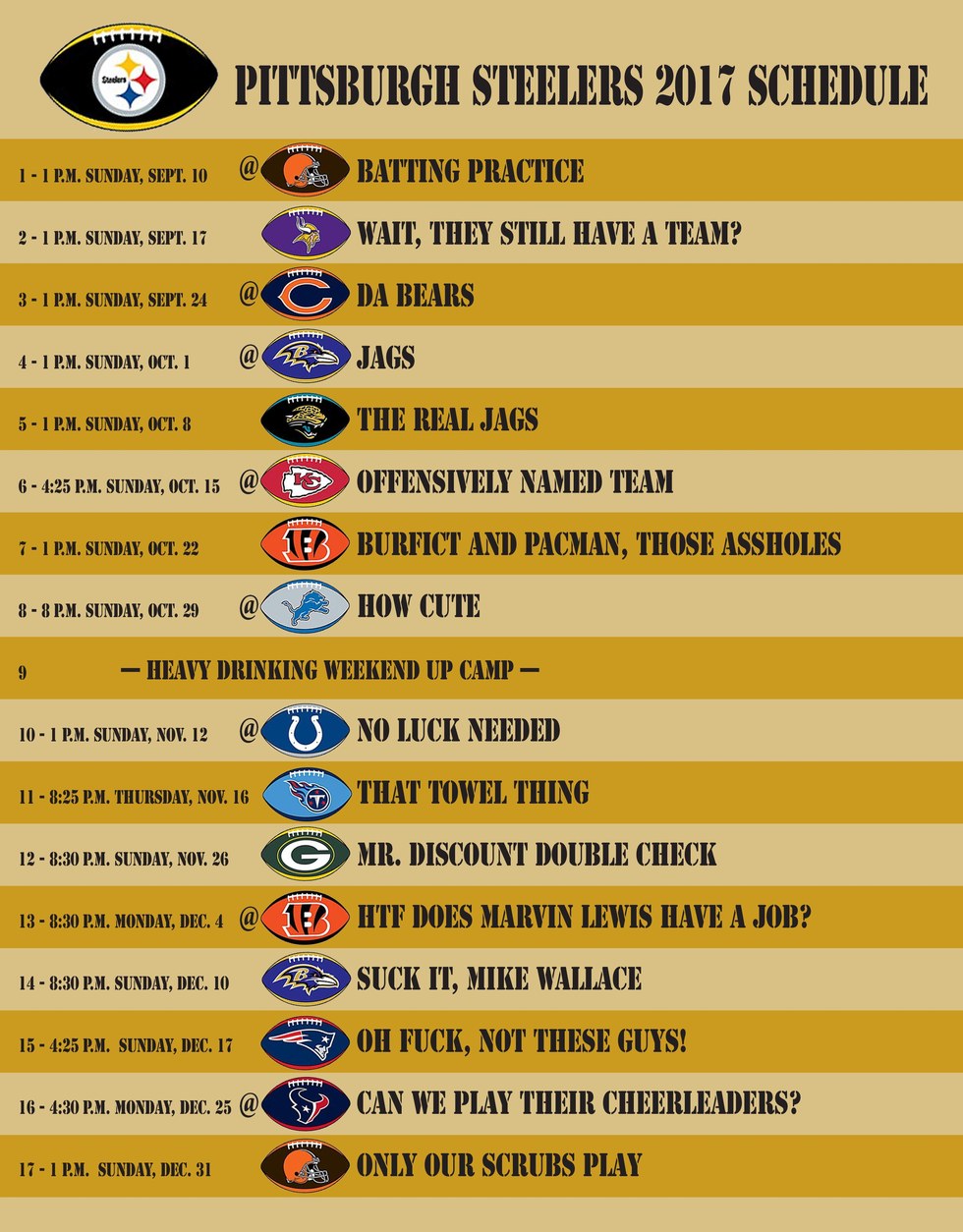 Share it with your friends. Send it to your mom. (Wait, maybe that's not a good idea)
For more detailed (read "real") breakdown, check out Steelers.com.