'BURGH
May. 02, 2017 08:18PM EST
VICTOR STANLEY CO/PIXABAY

full of it
Are you smarter than a Pittsburgh trash can?
Pittsburgh's getting "smart garbage cans."
City Council on Tuesday approved the purchase of software necessary for garbage cans that have sensors to gauge garbage volume and send a wireless signal when they're full.
---
Hell, most of us can't even figure out when we're full.
But the city's going for it.
Department of Public Works Director Mike Gable two weeks ago proposed the $580,000 purchase of software and 400 to 500 new garbage cans from Maryland-based Victor Stanley Co.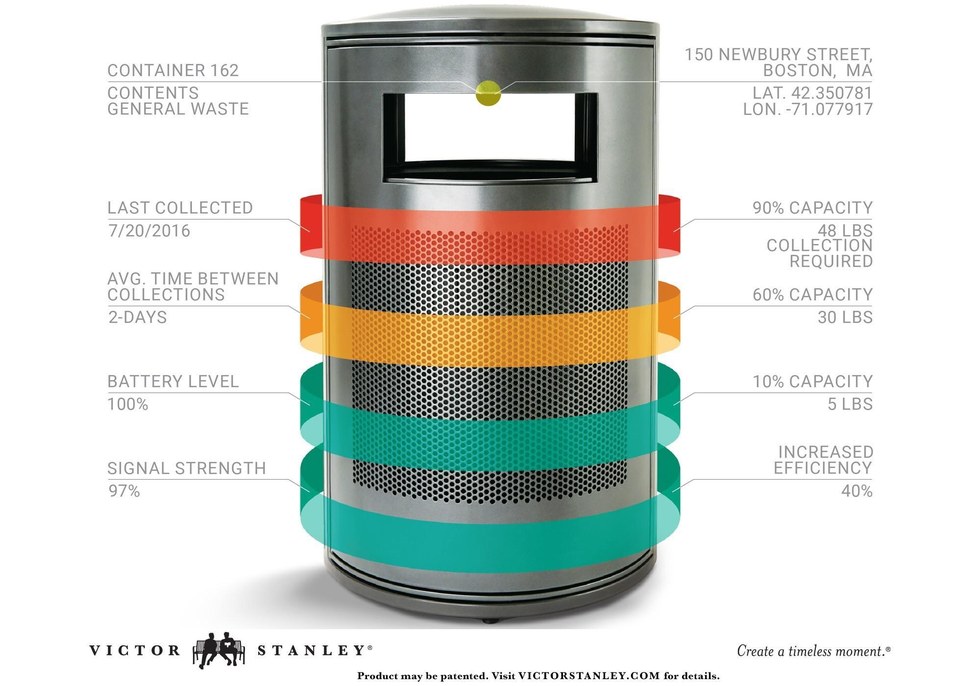 Gable said the new tech would drastically cut back on the 100,000 hours employees spend each year checking 1,200 garbage cans across the city to see if they need to be emptied.
Council approved the purchase by a 5-2 vote with Councilwomen Theresa Kail-Smith of Westwood and Darlene Harris of Spring Hill voting against the measure.
Smith said her constituents overwhelmingly opposed the idea, and Harris objected to the cost.
Gable said he hopes to have the cans working by summer.
Here's an explainer video (not from Victor Stanley, but a competitor — but you get the idea):
"It is crazy to send a truck to empty a garbage can ... if the can doesn't need to be emptied," Councilman Dan Gilman of Squirrel Hill said a couple weeks ago when it was proposed. "This technology will free up personnel for other city tasks and save on the wear and tear of city vehicles."
Gable has stated that public works crews would go directly to cans that are full instead of traveling routes and checking every one. The time savings would free them up for other work such as clearing city lots, sweeping streets and pruning trees, he said.
The city would be able to locate cans in areas where they're most needed based on sensor data, Gable said. He said the city might paste stickers on the cans identifying their neighborhood location, but Mayor Bill Peduto's name won't appear on them.
One of Peduto's first acts upon taking office in 2014 was issuing an order banning city politicians from embossing their names on city property for political purposes. Former Mayor Luke Ravenstahl's administration in 2009 purchased 252 steel trash cans at $1,000 apiece that prominently displayed his name.
— Tribune-Review