The Winner
Edgar Snyder is the most Pittsburgh thing out there
Who would have believed it: Edgar Snyder is the most Pittsburgh thing ever.
---
Well, at least for this year.

upgruv's first #BurghBracket started with 64 things, people, foods, etc. — and it all ends with a lawyer.
In the championship round, Snyder took out The Terrible Towel.
It was an interesting situation because of our two-prong voting approach. The Terrible Towel claimed the Twitter crowd by a 65-29 margin. But it just wasn't enough to halt Snyder's overwhelming victory in the PlayBuzz poll (below), which gave Snyder a 179-71 win.
Adding the two together, Snyder was just too strong.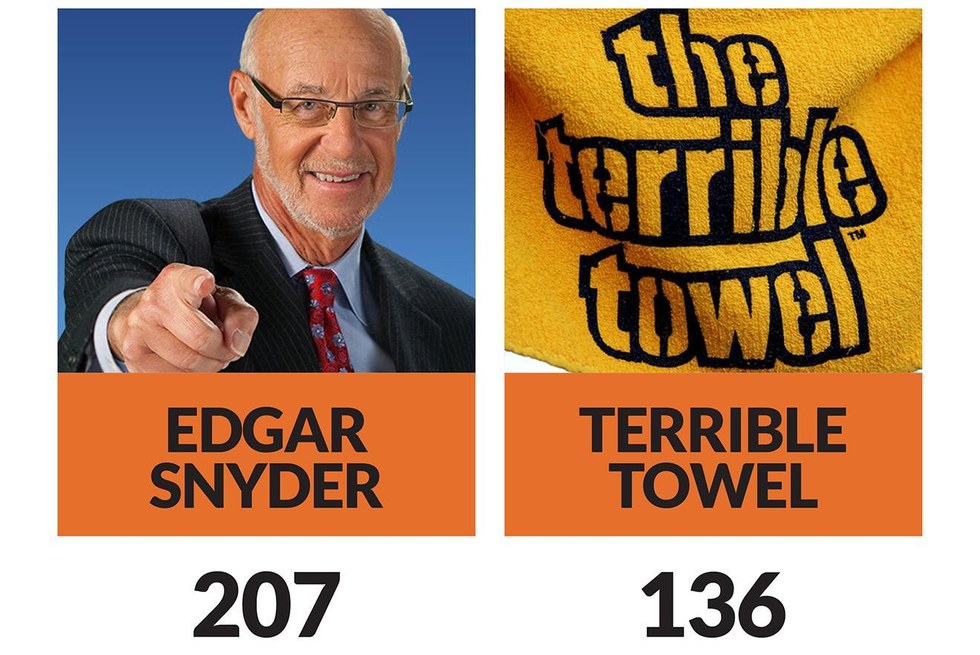 Snyder has been the best sport about the whole thing, showing great reverence for his opponents.
We can't thank you enough, Pittsburgh. We challenged you, and you delivered.
Rest assured, we'll be back next year with another round of 64. Can Snyder reclaim his crown? Or will another Pittsburgh "thing" step forward?

View and download the finale 2017 bracket here.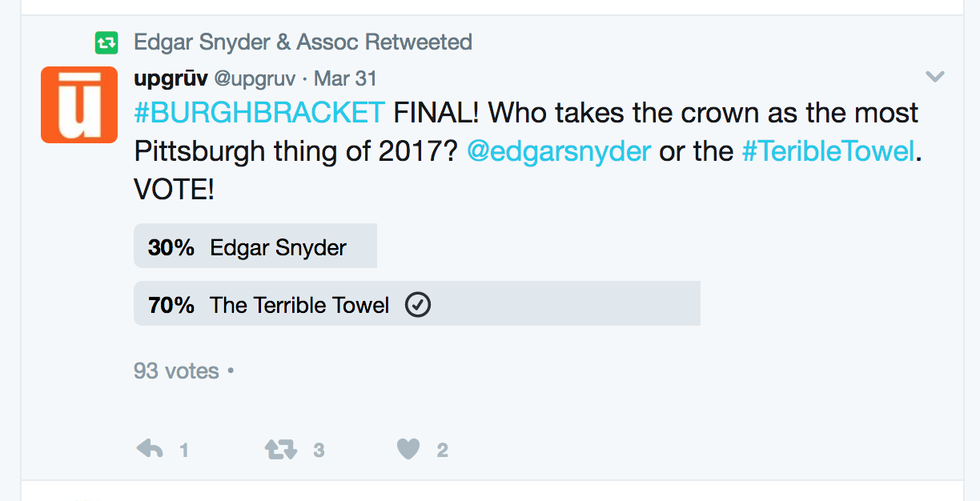 For more bracket action, check out YaJagoff.com, where you can take part in their 2017 bracket — #ThingsThatTurnPeopleIntoJagoffs.

Related Articles Around the Web