DELISH
Aug. 10, 2016 11:00AM EST
get in line
You loved the trucks at last week's Food Truck-A-Palooza at The Waterfront, and you want to know whether any of them are coming your way anytime soon? We've found a way to do exactly that.
MobileNom is a website that tracks — in real time — your favorite food trucks. The site is complete with menus, prices, hours, locations, just about everything!
The opening page allows you to search for a specific type of food in a specific location, check what's around you at the moment and keep up with the latest events: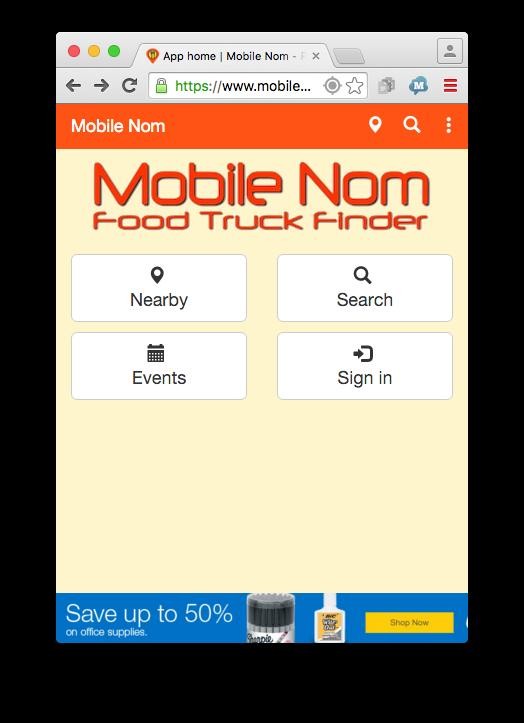 MobileNom's food truck finder
The search function gives you a listing of the trucks around you (it's mobile friendly) and where/when they will be there. Several Pittsburgh-area food trucks are listed on the site. Unfortunately, when we tested it, the only open one nearby was in Texas. Which isn't nearby. But it did tell us about a whole bunch of them open near Pittsburgh this weekend: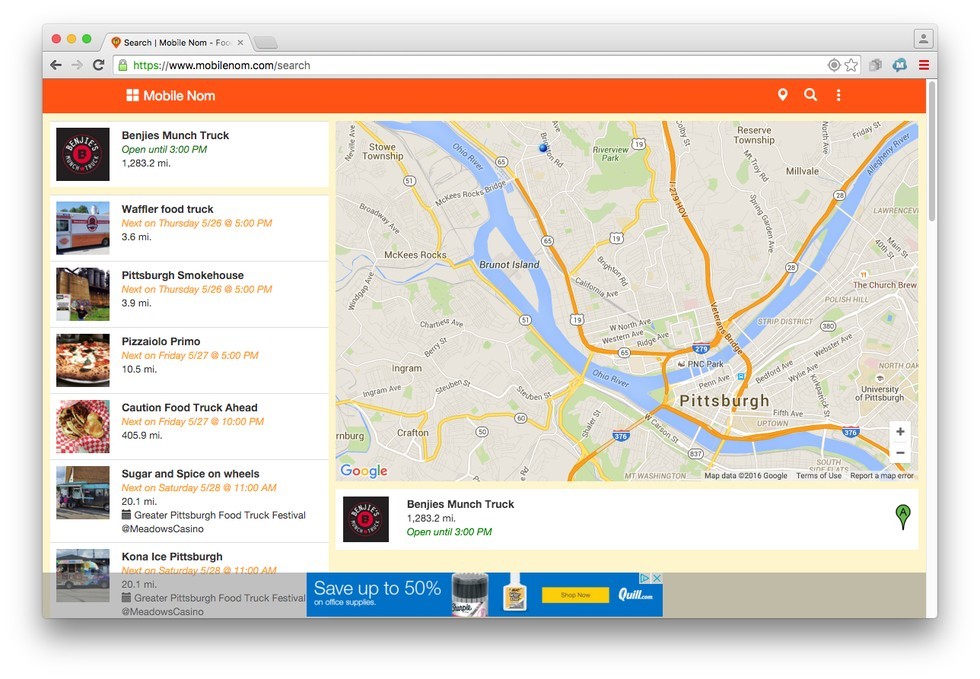 MobileNom's search feature
When you click on a food truck, it brings up the information the owner offered. Included usually are prices, social media and the menu for the truck: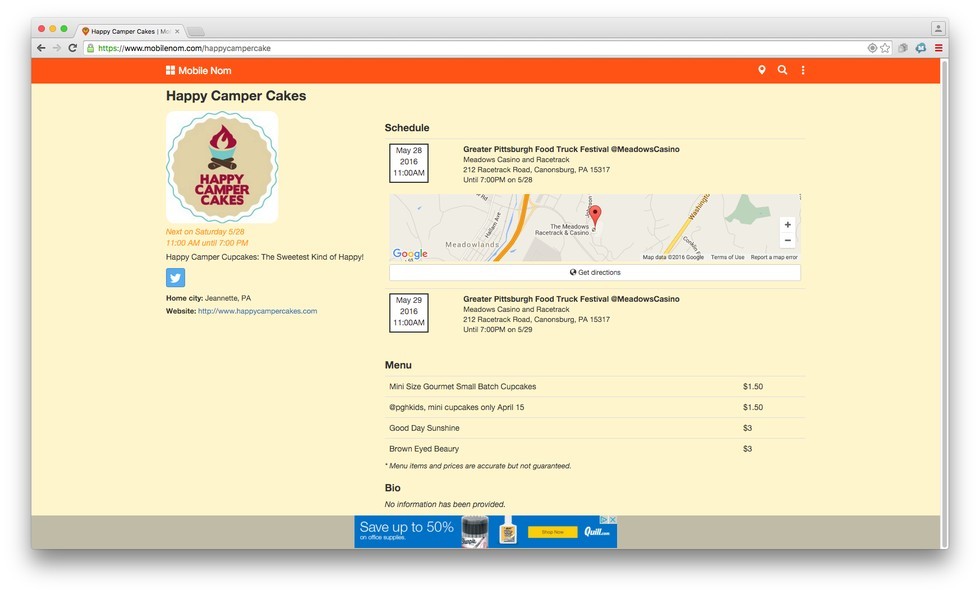 Happy Camper Cakes' food truck listing on MobileNom
It's absolutely free, and a great resource for anyone looking for a specific food truck or events. MobileNom also has an app (linked on its main site) with even more functionality, such as push notifications when the truck(s) are nearby. It's great, it's free, and it's food. Win.