WISHING FOR COLD BEER, WARM BALLS
This group of merry folks sang "Happy Birthday" to the upgruv koozie crew.
A group of upgruv staffers and interns are all across the North Shore handing out our new swag. You probably won't need the koozies to keep your beverage cold, but they might help you from getting your hand stuck to the can or bottle!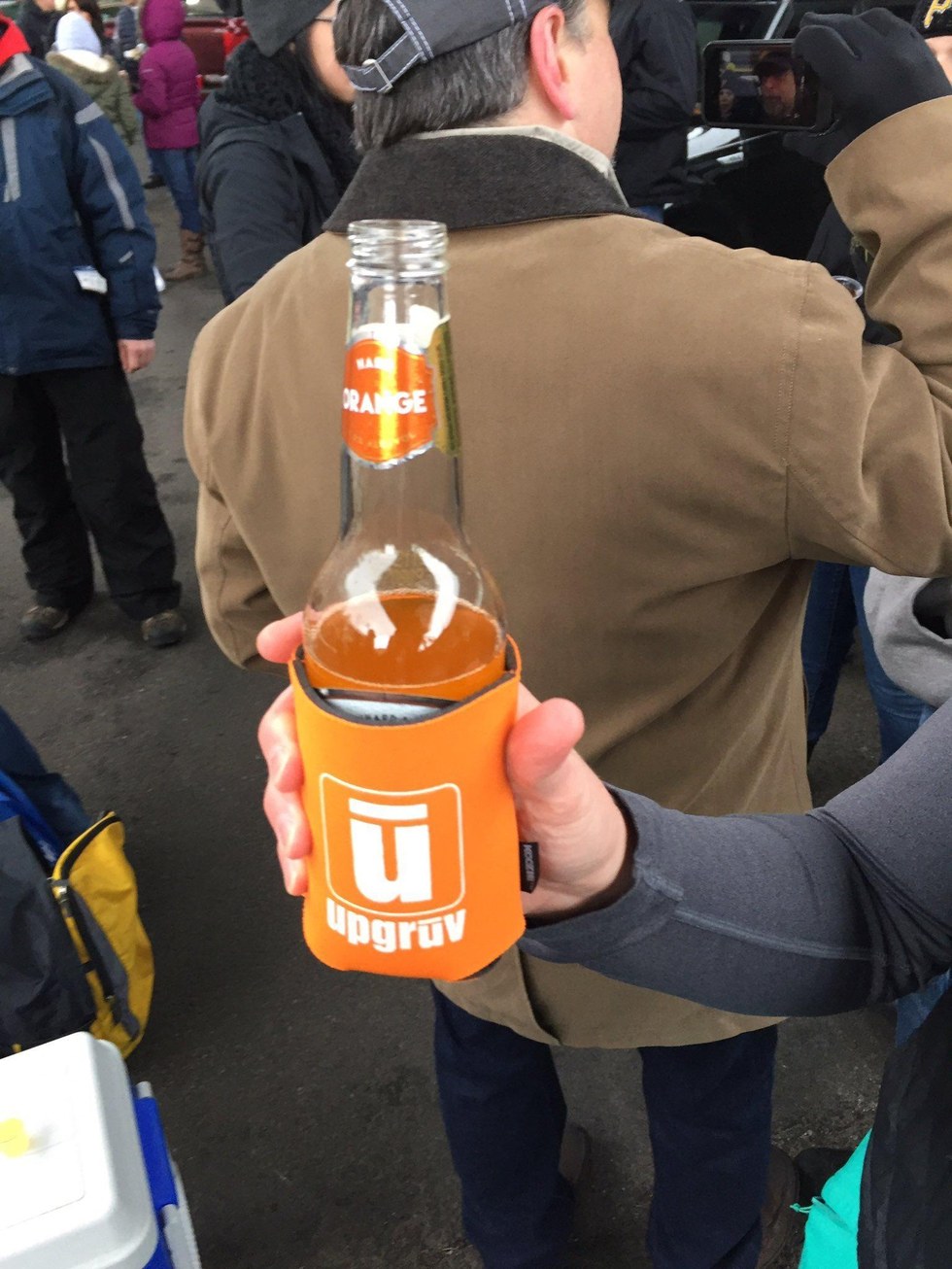 Click here to follow all the Opening Day antics on Twitter, including tidbits from our resident seamhead Jill Leonard
And ICYMI, what you need to know for the Pirates home opener: