Apr. 21, 2017 01:51PM EST
going strong
Longtime staples of malls — Rue21, Aeropostale, The Limited, Bebe, The Limited and Payless, just to name a few — keep closing their doors, but malls in Pittsburgh aren't in danger.
Yet.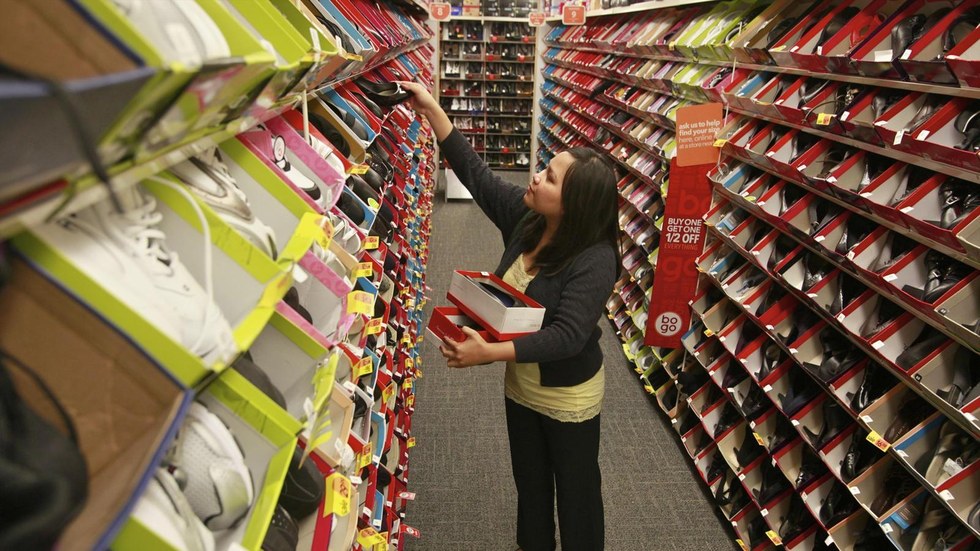 Payless ShoeSource filed for bankruptcy protection on April 4. The chain will shutter nearly 400 stores. (AP)
The region (minus the nearly abandoned Century III) isn't struggling like others, local retail experts say.

"Now, some of the outlying malls will struggle as anchors such as Macy's, J.C. Penney and others shutter, but the core regional mall assets within Allegheny County are very healthy and thriving," says Herky Pollock, an executive vice president at commercial real estate firm CBRE, which specializes in retail.
Pittsburgh is in a better position than a lot of other cities that were overbuilt, says Mark E. Anderson, vice president of retail for Colliers International, a commercial real estate firm based in downtown Pittsburgh.
"We're starting in a better position. We have a very low vacancy rate. And there is still a lot of demand for tenants."
In the last 12 months, high-end Ross Park Mall has lost a number of tenants — Old Navy, Sunglass Hut Kiosk, Yo Place Frozen Yogurt, Abercrombie Kids, Nine West, The Limited, Bachrach, BCBG, Pro Image and Styleout. In the same time period, six new businesses, including Tesla, Vineyard Vines and Capital Teas, have opened there.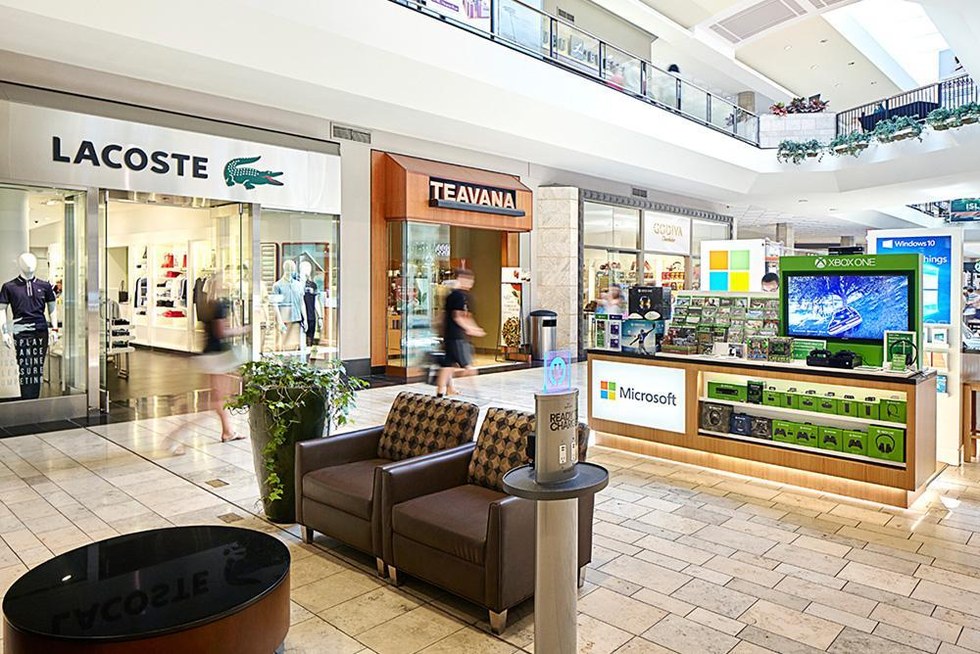 Ross Park Mall has nearly 170 specialty stores. (Simon Property Group)
"Demand for our space is strong so when we do have an opening, we view it as an opportunity to release the space to a retailer more attractive to our loyal customers," says Les Morris, spokesman for Indianapolis-based Simon Property Group, whose local malls include Ross Park, South Hills Village and Grove City Premium Outlets.
Two storefronts were visibly vacant this week at Ross Park.
Simon doesn't disclose the occupancy rates for its individual properties but says the occupancy rate across all of its 177 shopping malls and premium outlets in the United States is 96.8 percent.
The U.S.' and Pittsburgh region's mall occupancy rates were 95.7 percent and 97.2 percent, respectively, in the first quarter of this year, but several large-chain retailers, including Rue21 and Bebe, have announced 2017 closings that haven't occurred yet. Bebe said Friday it would close all of its stores by the end of May.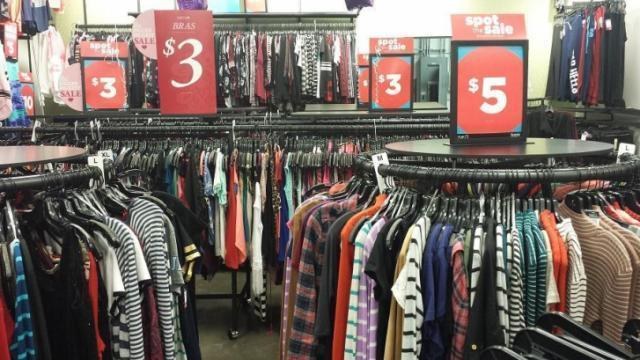 Cranberry-based Rue21 also is closing nearly 400 stories, including ones in Cranberry, South Strabane, Grove City and Frazer locally. (WRAL)
Brick-and-mortar stores are shuttering as millennials increasingly turn to online retailers. Young adults spend more than twice as much per order when buying clothing, electronics and home/kitchen goods online as they do at brick-and-mortar stores, according to the NPD Group.
"Malls today, especially young consumers … are looking for ways to be stimulated other than simply walking through traditional fashion stores," says Pollock, who says that means turning vacant space into entertainment venues, such as movie theaters, restaurants and experiential stores, such as Apple, where consumers linger to try out products.
Brick-and-mortar stores' problem isn't just the Internet, though. It's also that retailers have built too many stores over the past 15 years, says Ryan McCullough, senior real estate economist at the CoStar Group.
"We're seeing the retail market normalize. This is a healthy thing."
In order to survive, malls must adapt.
In June, Monroeville Mall added Steel City Indoor Karting, an all-electric go-kart track and event center, which took over a 64,000-square-foot space in the strip of outdoor stores behind the main mall building.

Monroeville Mall's 4-year-old Cinemark movie theater performs well, too, says Stacey Keating, spokeswoman for the mall's owner, CBL & Associates Properties Inc., based in Chattanooga, Tenn.
Still, the mall has nine vacant storefronts.
Dairy Queen and clothing stores Maurice's and Vanity closed this year, and Aeropostale and Madres Mexican restaurant vacated the mall last year.
New stores include H&M, Ulta, Kirklands, Victoria's Secret and Forever 21.
Not only is the mall's occupancy rate in-line with the industry average, but stores closing allows "us to diversify our tenant mix to include more non-retail uses like restaurants, health and wellness, and entertainment concepts," Keating says.
Store managers are split about the health of Monroeville Mall.
City Fashion, which describes itself as a trendy, urban retailer, opened at the mall in November.
"I would say I'm very dissatisfied with the mall traffic. I think it's a lot less than it should be just because the name is tarnished," says General Manager Demetri Carswell, who cited the two shootings that occurred at the mall in 2015 and 2016.
Jimmy Jazz, which sells men's clothing and shoes for the entire family, continues to do well after nine years in Monroeville Mall, says Christina Stoudmire, store manager.
A good manager can bring shoppers into the store even during challenging times, she says.
"Our foot traffic is there. You have to work harder. You have to get out there. You have to bring them in."