CRAIGSLIST
what the hell?
15 things you can buy on Craigslist in Pittsburgh but probably don't want to
One man's trash is another man's treasure.
1. This skittish goat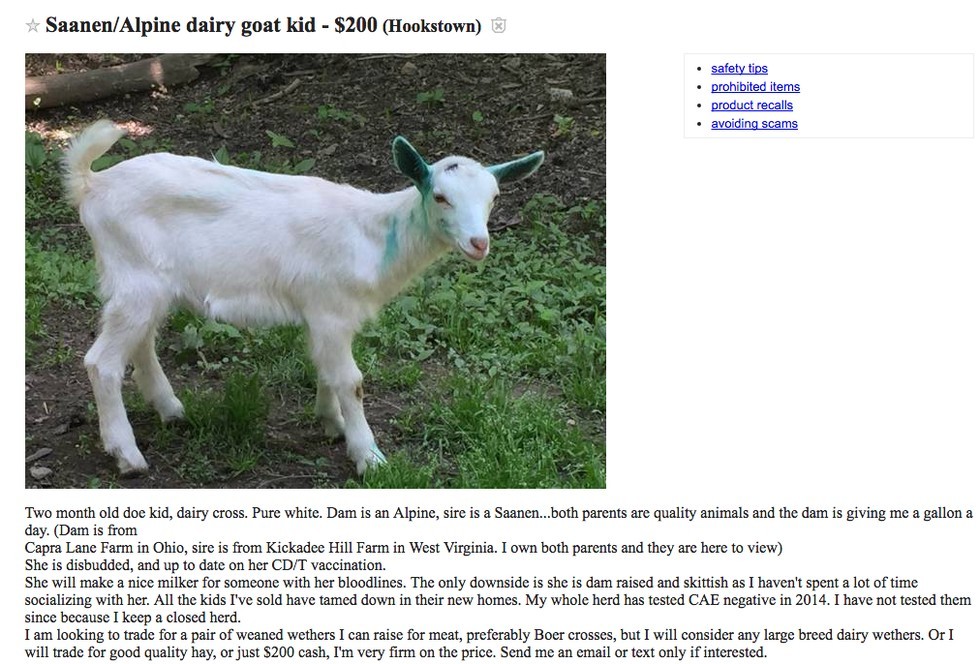 2. This stroller that's definitely clean enough for your baby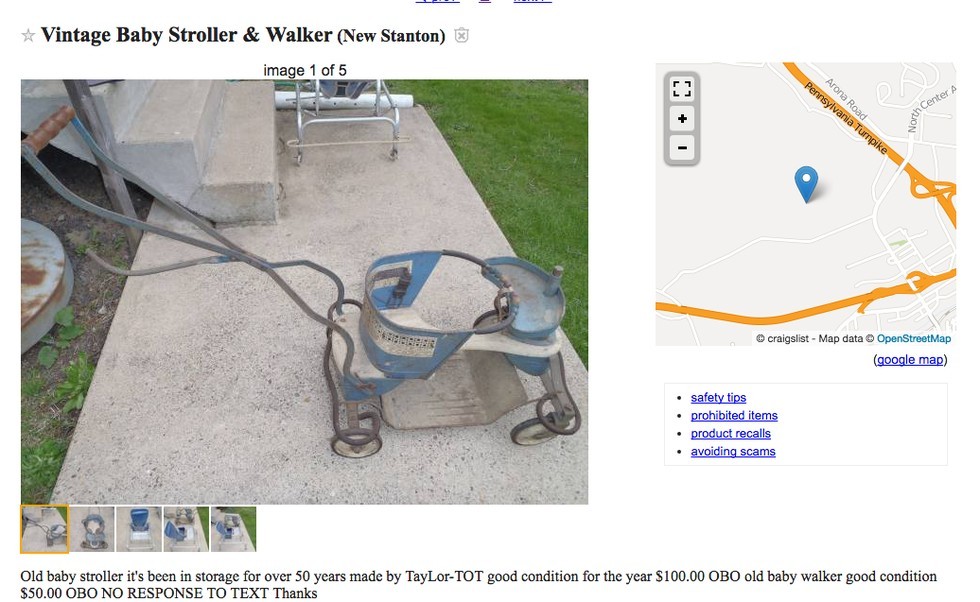 3. This groundhog who goes perfect with salt, pepper, a little ketchup and a side salad?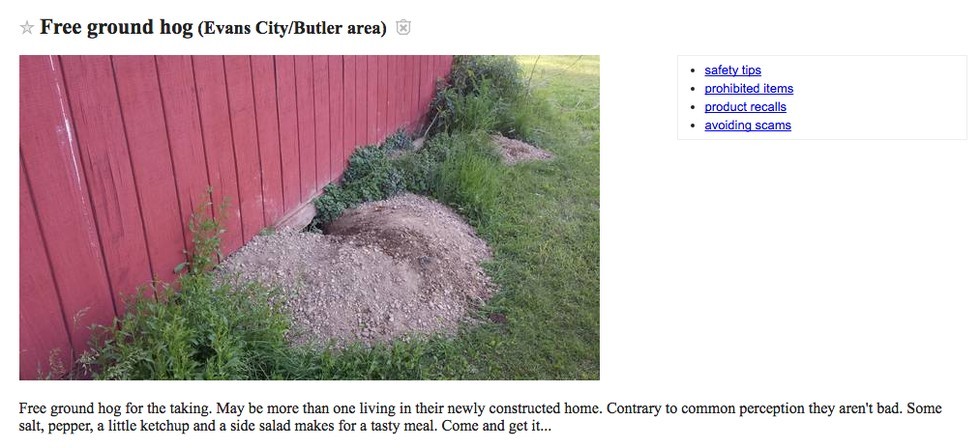 4. This beautiful home furnishing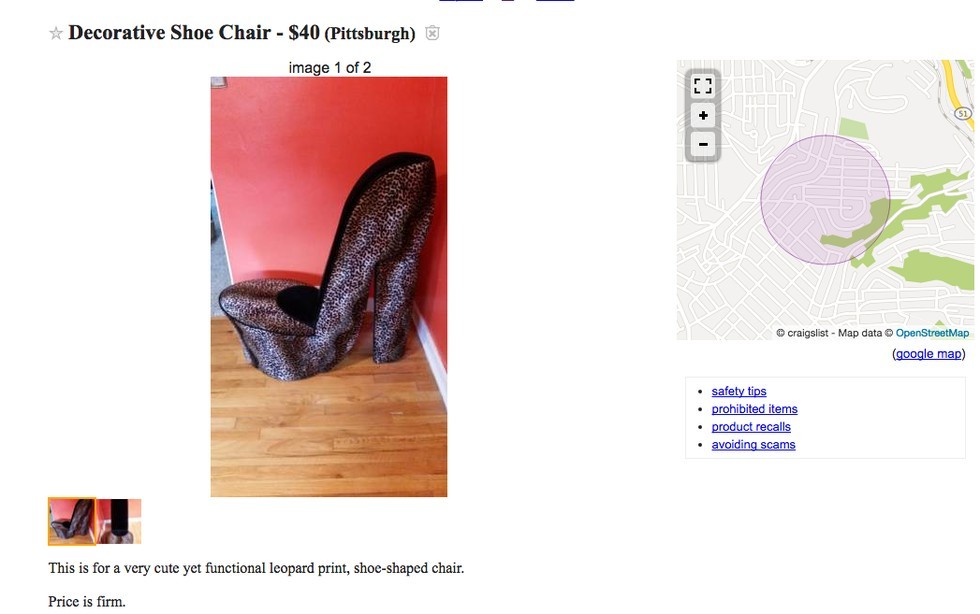 5. These bulls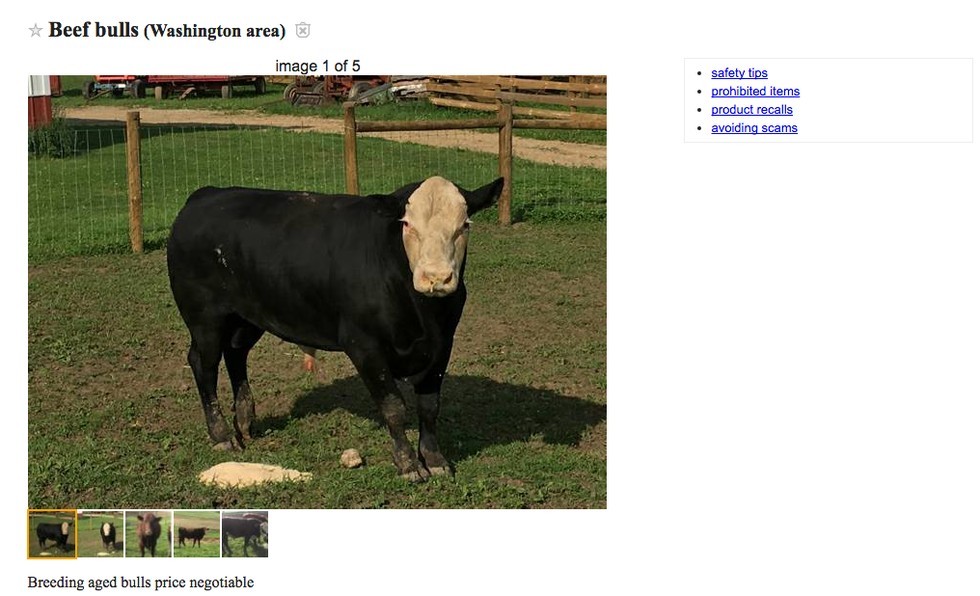 6. This pierogi costume that you actually probably want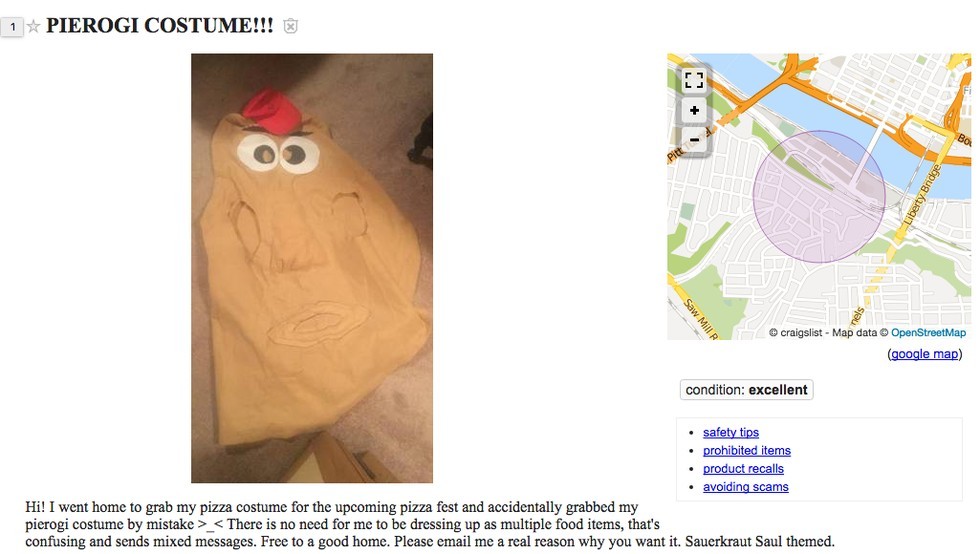 7. This antique cabbage slicer that's a steal for $75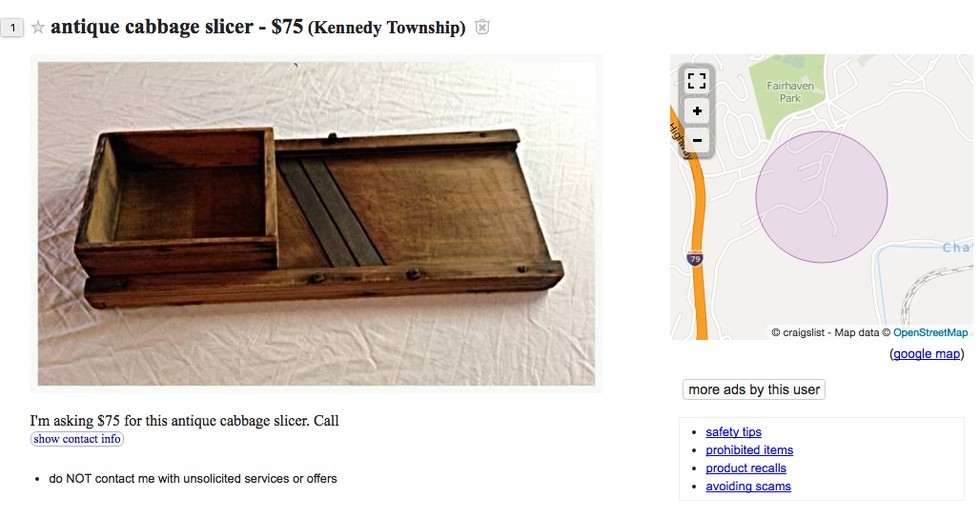 8. These baby geese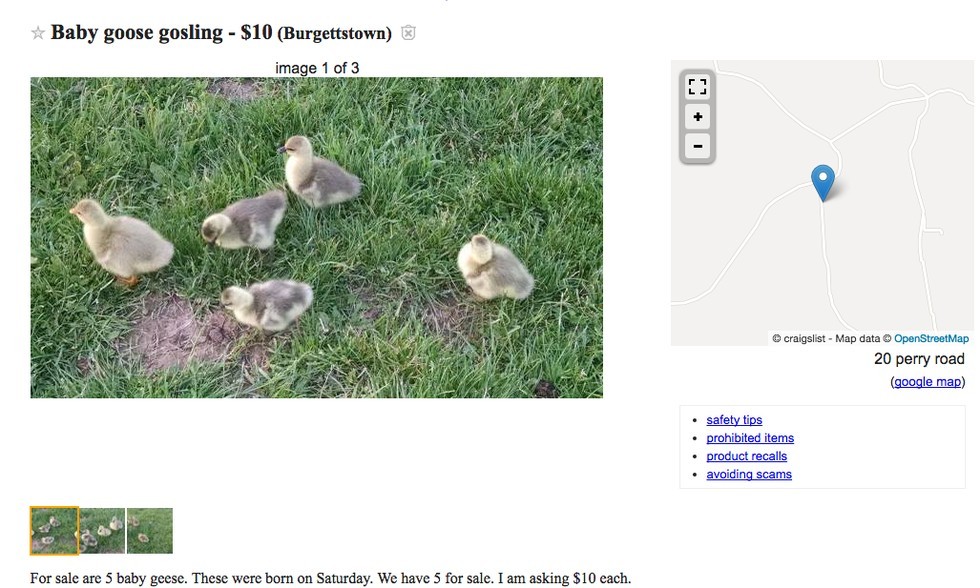 9. This antique wheelchair that's in great condition except for the giant hole in the seat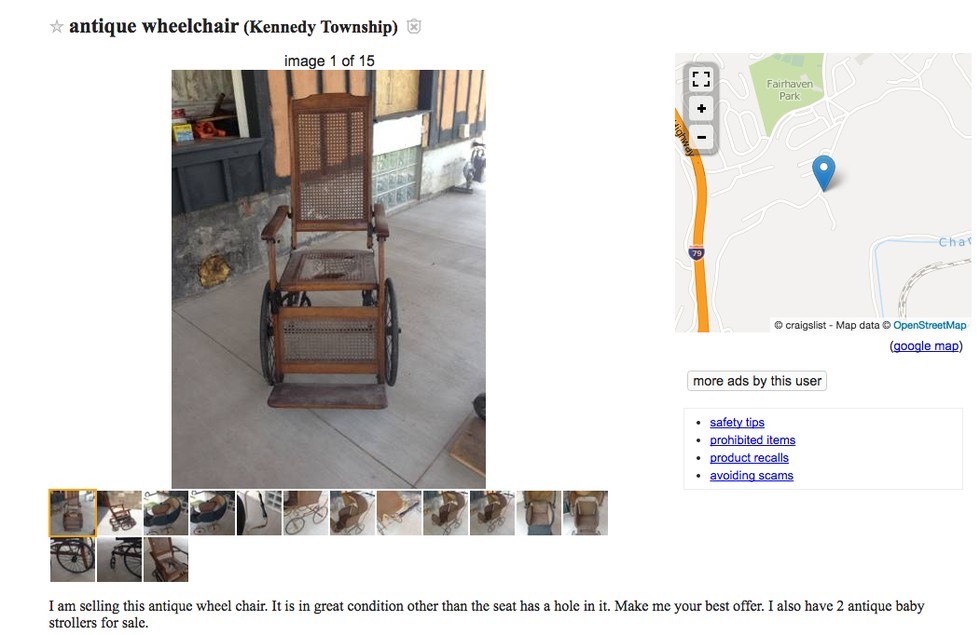 10. This free rock pile that has many uses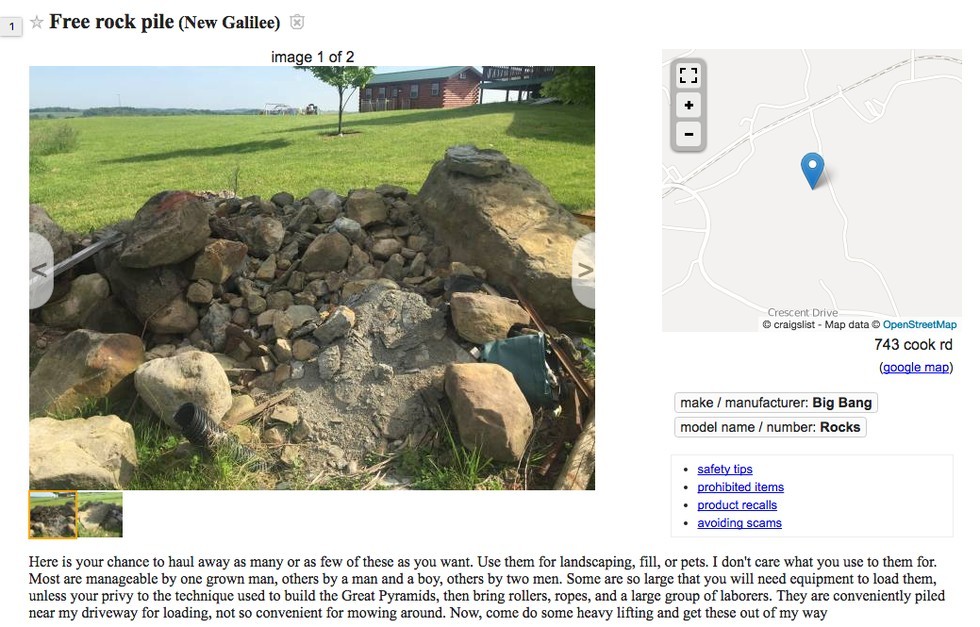 11. This Hagan ice cream sign banner that's perfect for above your mantel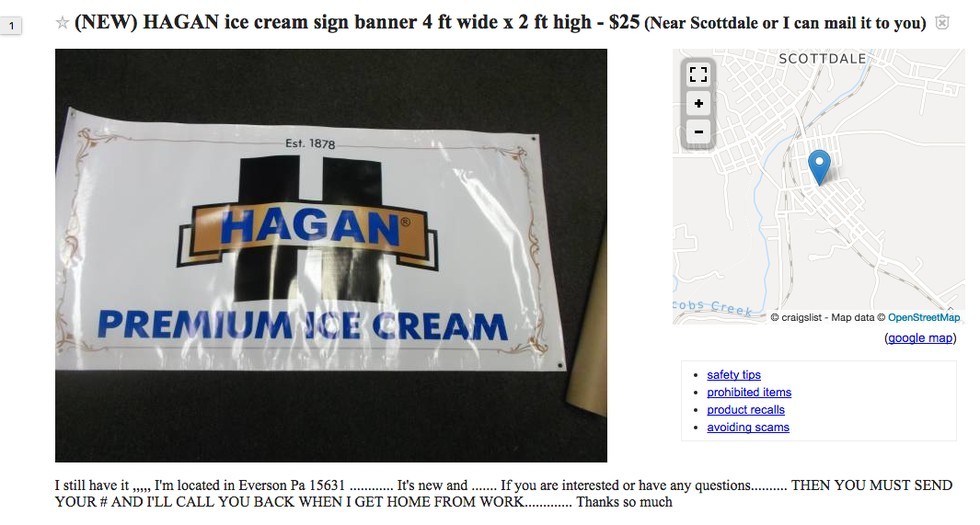 12. This 4/20 friendly grow and process site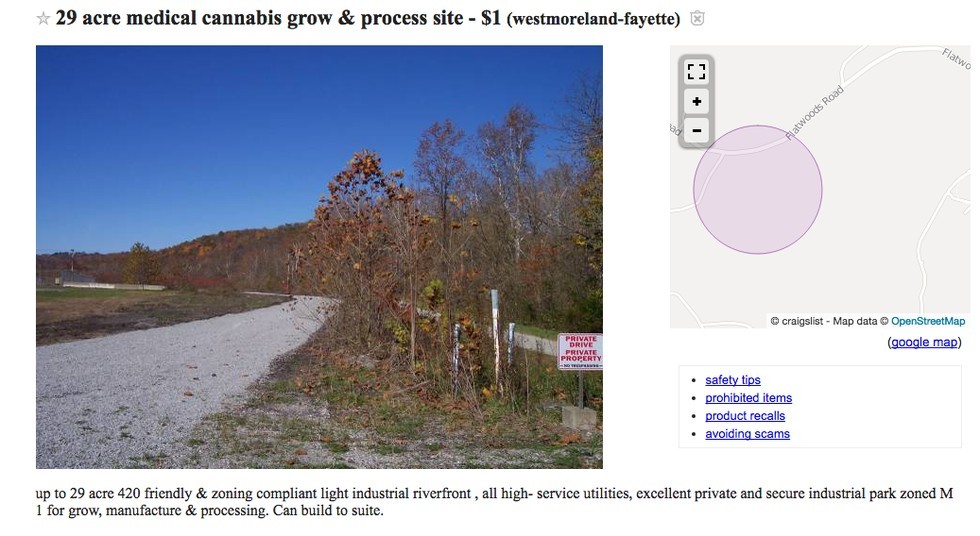 13. These handlebars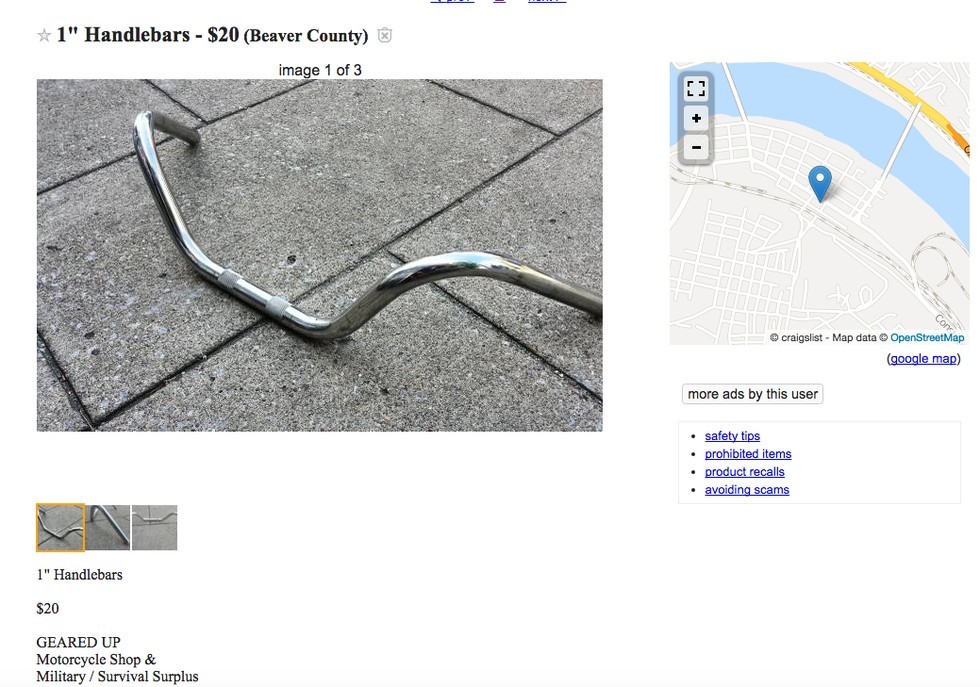 14. This... vintage Christmas candle?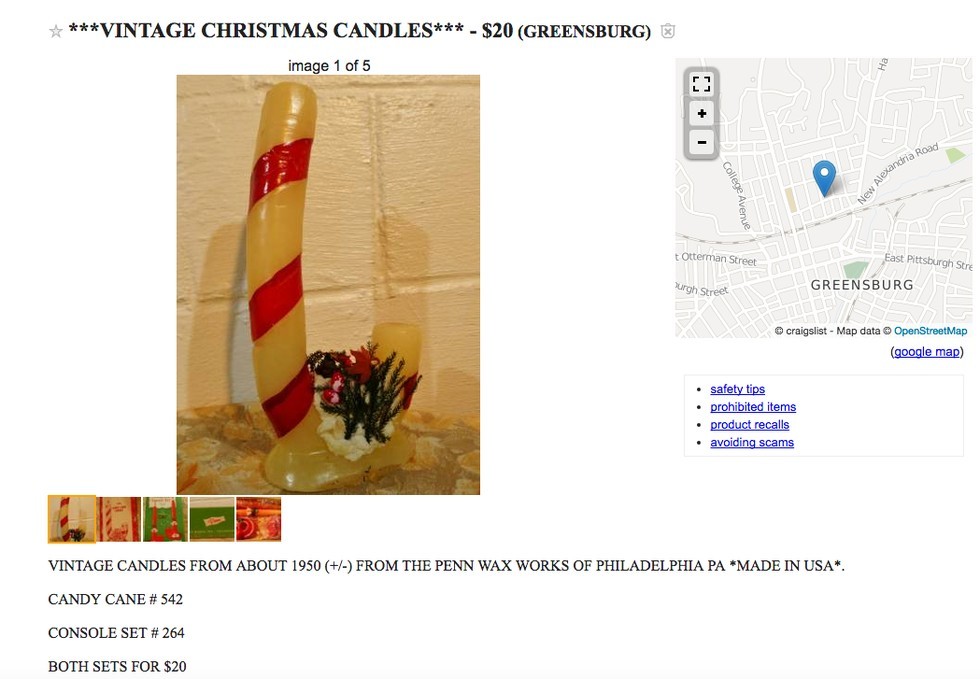 15. This adult tricycle with a comfortable rise and classy look.