Having a brass ball
From City Paper: Pittonkatonk is not a music festival.

It's a series of community activities that includes a music-bolstered, family-reunion-style party in Schenley Park each May, but Pittonkatonk is active year-round.
It's a protest, it's an educational program, it's a community-organizing catalyst.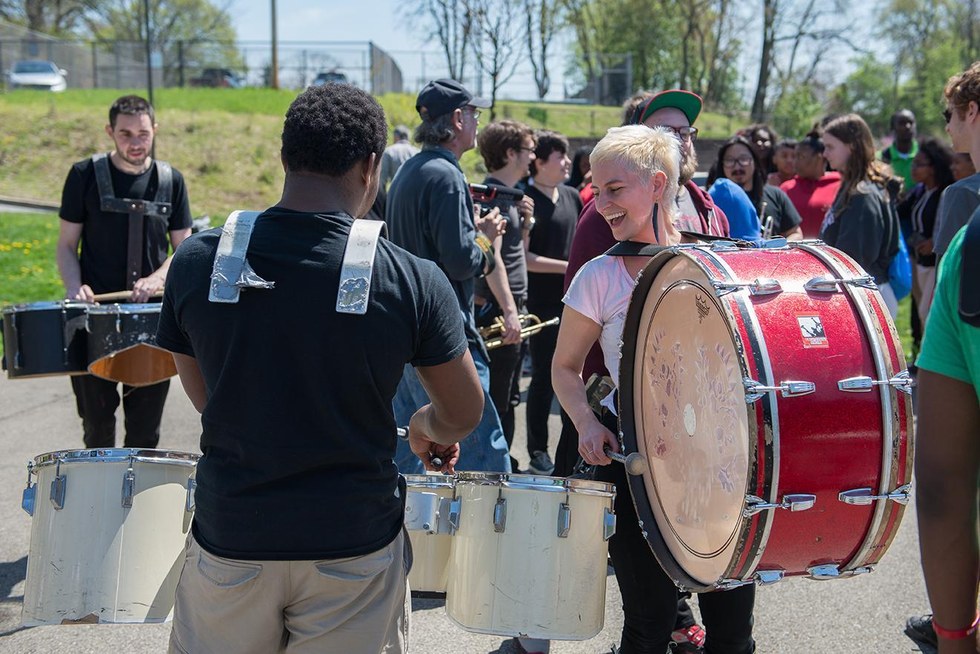 (Pittonkatonk)
One of the Pittonkatonk collective's biggest campaigns is to bring music education to underserved local schools and communities. Some schools don't even have a music-education program, and many don't have enough instruments to go around. Some students have never seen live musicians perform, and the idea of becoming a musician is one that's inaccessible to many of them.
Pittonkatonk aims to change that.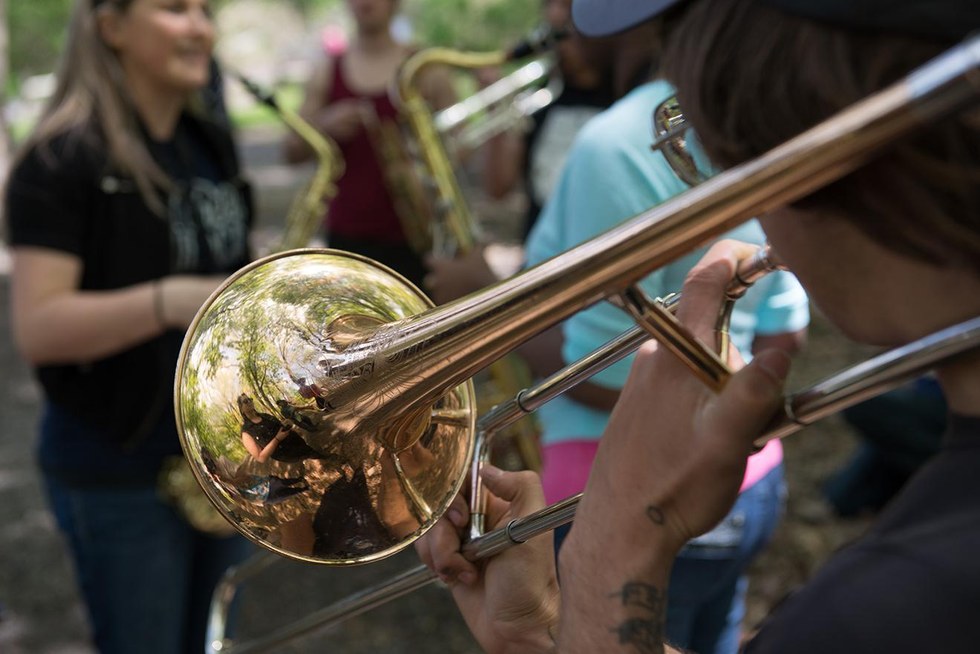 (Pittonkatonk)
The Pittonkatonk website displays its educational mission with a call to action: "Pittonkatonk may just be a day in the park for you, but for us it's a year-round initiative that we feel is essential in building community, empowering youth voices through musical expression, and an innovative way of producing grassroots events unlike anything else."
Read more about the musical movement at City Paper's site.
And don't miss this year's May Day Brass BBQ on May 6 at the Vietnam Veteran's Pavilion in Schenley Park from 1-11 p.m.