GETTY IMAGES

Rob Rossi's uprising
Chris Berman did matter way back (back, back, back) when
Met Chris Berman only once. That was over a decade ago, when Pittsburgh welcomed baseball's All-Star festivities.
Can't remember much about the meeting.
In fact, sadness is the memory that lingers from those few days in July 2006. With the eyes of baseball fans worldwide (and certainly American sports fans as a whole) upon our city, we could turn to neither Roberto nor Pops to link our greatest baseball days to our great baseball park.
Also, our mayor had become really sick.
Probably wasn't going to mean much sharing a short chat with Berman given the circumstances.
His voice did boom (and choice of attire did pop) away from ESPN's television cameras. He seemed friendly, though hardly a "great quote," which is what a baseball beat reporter would have been looking for from him in that moment.
Remember not using whatever he said.
Remember wondering if the 12-year-old me would have believed Berman might not be all that insightful, or perhaps might one day have awoken to find all the interesting phrases had disappeared.
Doubt it.
At 12, a kid stops believing what he or she doesn't want to believe.
Doubt Berman will read this post, too. If he does, hope he finishes and finds out that a long time ago, in what now feels a galaxy far, far away, Chris Berman's words were gospel for at least one suburban Pittsburgh kid.
A throwaway line of his ("oh, by the way") became the title of that kid's column in the high-school paper. A penchant for stretching out sentences — running three thoughts into one, not to mention dropping a dramatic pause along with words that might not actually exist — became one way that kid tried to write. An expressive splash of color, often at odds with the rest of an outfit, became that kid's stylistic choice.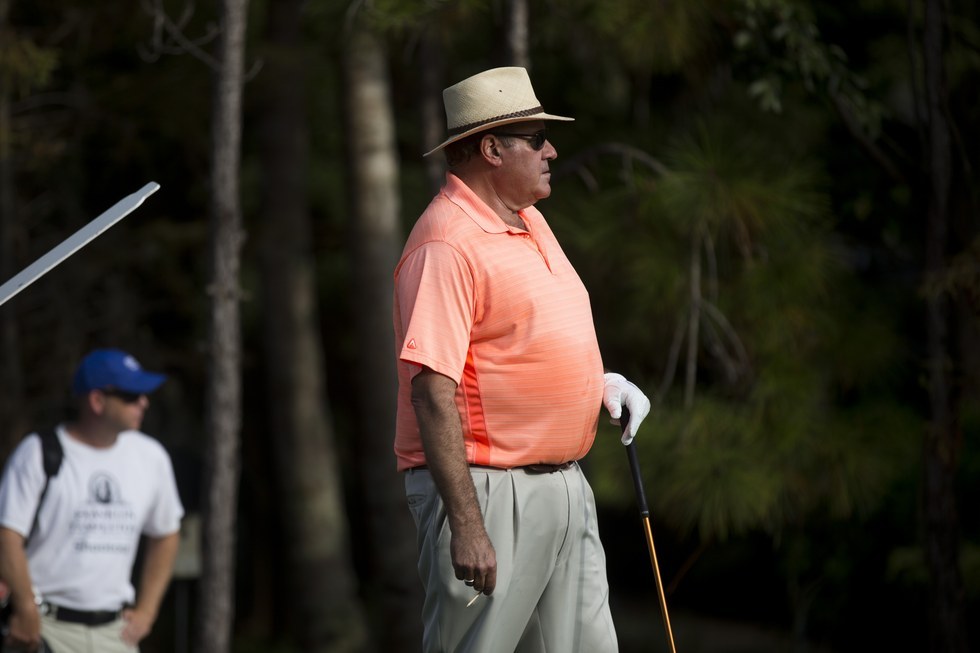 OK, maybe more than a splash. (AP)
And like a lot of kids who may have once begged for permission to watch ESPN every Sunday night in the fall because of Berman, that kid chased a career in sports even though he lacked anything resembling athleticism. He chose print instead of TV, because for that kid there were local scribes such as Gene Collier, Bob Hertzel, Dave Molinari, Tom McMillan, Bob Smizik and Ed Bouchette in the Pittsburgh papers long before there was Berman on TV.
Still, Berman was, eh, somewhat of a big deal for that kid.
Reading this AP story about Berman's changing role at ESPN, that kid came to mind briefly on Thursday. It had been a while since connecting with the kid. He hasn't watched ESPN regularly in a good while. He hadn't thought of Berman in a good while longer.
What was it again that Berman used to call the Steelers' old digs? Right, "the Confluence."
Took that kid way too long to figure out what Berman meant, why he attached that name to Three Rivers Stadium.
Rivers, man. They're wonderfully predictable until they aren't.
They're like careers that way, even if you're Berman.
Follow sports editor Rob Rossi on Twitter

more sports stuff
🤔 A column about the big story nobody will get on Ben Roethlisberger
🏈 The Browns are sorry, and their QB is sorry for Billy Joel

🏀 Mariah Carey won't be rooting for the Spurs come NBA playoffs

Related Articles Around the Web