SPORTS
Jan. 08, 2017 10:09PM EST
AP
too much celebrating?
Steelers coach Joey Porter placed on leave after South Side arrest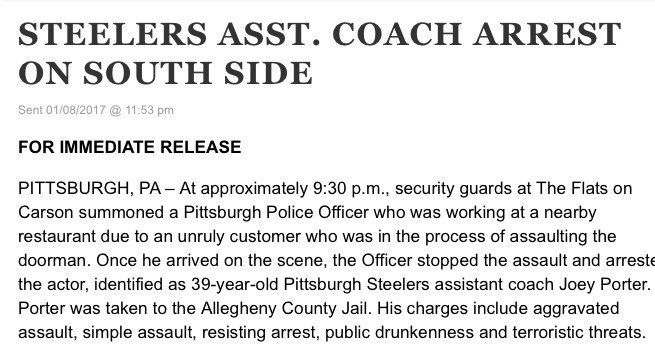 Pittsburgh Steelers linebackers coach Joey Porter, arrested Sunday night on the city's South Side over an altercation with a city police officer, has been placed on leave by the team.

A series of tweets was sent by Beaver County Times sports reporter Chris Mueller around 9:30 p.m. Pittsburgh police later confirmed Porter was taken into custody.