INSTAGRAM
We'll have one ... or six
People are freaking out about this new drink called frosé
Drinking wine is about to get a whole lot better ... if that's even possible.
Bar Primi in New York City has created a new drink called frosé, which is essentially a slushie version of rosé, and people are loving it.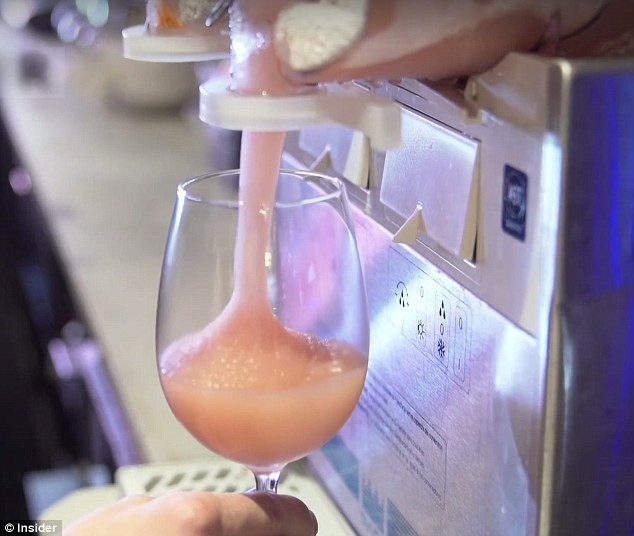 The Italian eatery's frozen rosé quickly gained popularity after its release and is now flooding Instagram.
Bar Primi's general manager, Justin Sievers, came up with the idea for the frozen drink while thinking of ideas for summer.

"Somebody said something like, "Man, it's rosé season, what should we do?" And I was like, what if we just dump a bunch of rosé into the slushie machine and see if it freezes. So we did!" he told Insider.

Insider posted a video about the frosé drink on Wednesday, and it has already been viewed more than 6 million times, earned over 45,000 likes and shared nearly 40,000 times.
The drink is more than just wine, though. The bartenders at the restaurant in Noho mix it with vermouth and puréed strawberries to make it a little more sweet.
"Everyone seems to love it. As soon as it hit the tables, everyone sees it and is like, 'What is that? I want one,' " Sievers said.

People don't just drink it either. They make sure to take a sweet snap and share it on Instagram.
"What dreams are made of," one girl captioned her Instagram picture.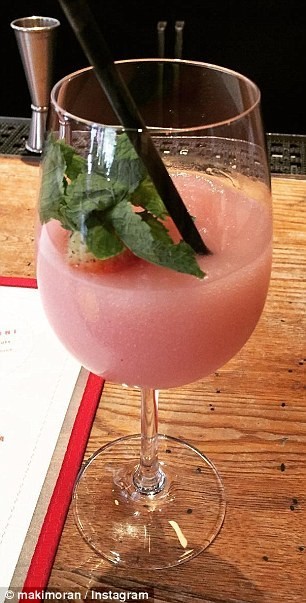 Bar Primi also serves a slushie version of a Negroni, which is made with vermouth and Campari.
Can't make it to Bar Primi? Bon Appétit has come up with its own version of frosé that can be made at home without a slushie maker.
The recipe calls for pouring a bottle of rosé wine into a 13" by 9" pan and freezing for about six hours, until almost solid.
Once it's done, the frozen wine should be scraped into a blender and mixed up with 2½ ounces lemon juice, one cup of crushed ice, and 3½ ounces of strawberry syrup. Freeze it again for a half hour and blend once more.
The strawberry syrup is made by boiling ½ cup of water and a ½ cup sugar until the sugar dissolves and then mixing in 8 oz. of hulled, quartered strawberries.
Let the mixture sit for a half hour before the berries are strained out of the now-infused syrup.
Related Articles Around the Web