'BURGH
Jul. 10, 2017 11:09AM EST
FLICKR

Artistic endeavor
Upgruv talks with nude model busted at Monroeville strip mall
Chelsea Guerra knows how to get exposure.
She's the 21-year-old who gained national attention for posing nude at a Monroeville strip mall. (Honestly, we figure half the attention was from editors eager to use "nude model" and "strip mall" in the same headline.)

---
However, not all of the attention has been good — and that's her problem.
She faces charges of indecent exposure and disorderly conduct.
But what's Guerra story?
She certainly doesn't hide much.

Actually, Guerra says she's surprised at the level of attention the story has received.
"I didn't see how sensational my actions were," Guerra says. That was "until the actual press started to cover my story."
That's when things spread like wildfire, hitting the likes of the Associated Press, The New York Times and thesmokinggun.com.

"At first I was a little hurt, but then I started to laugh about it, because there was a lot of stretching and insinuation."
She's talking about rumors that began to spread on social media saying that Guerra was a prostitute or that she was looking for drugs in exchange for posing nude for Michael Keith Warnock, the photographer in the incident.
Those negative assumptions, by the way, "are just flat-out wrong," Guerra says.
"My nude modeling is honest work, and I use it mostly to fund my college career," says the 21-year-old junior at Indiana University of Pennsylvania.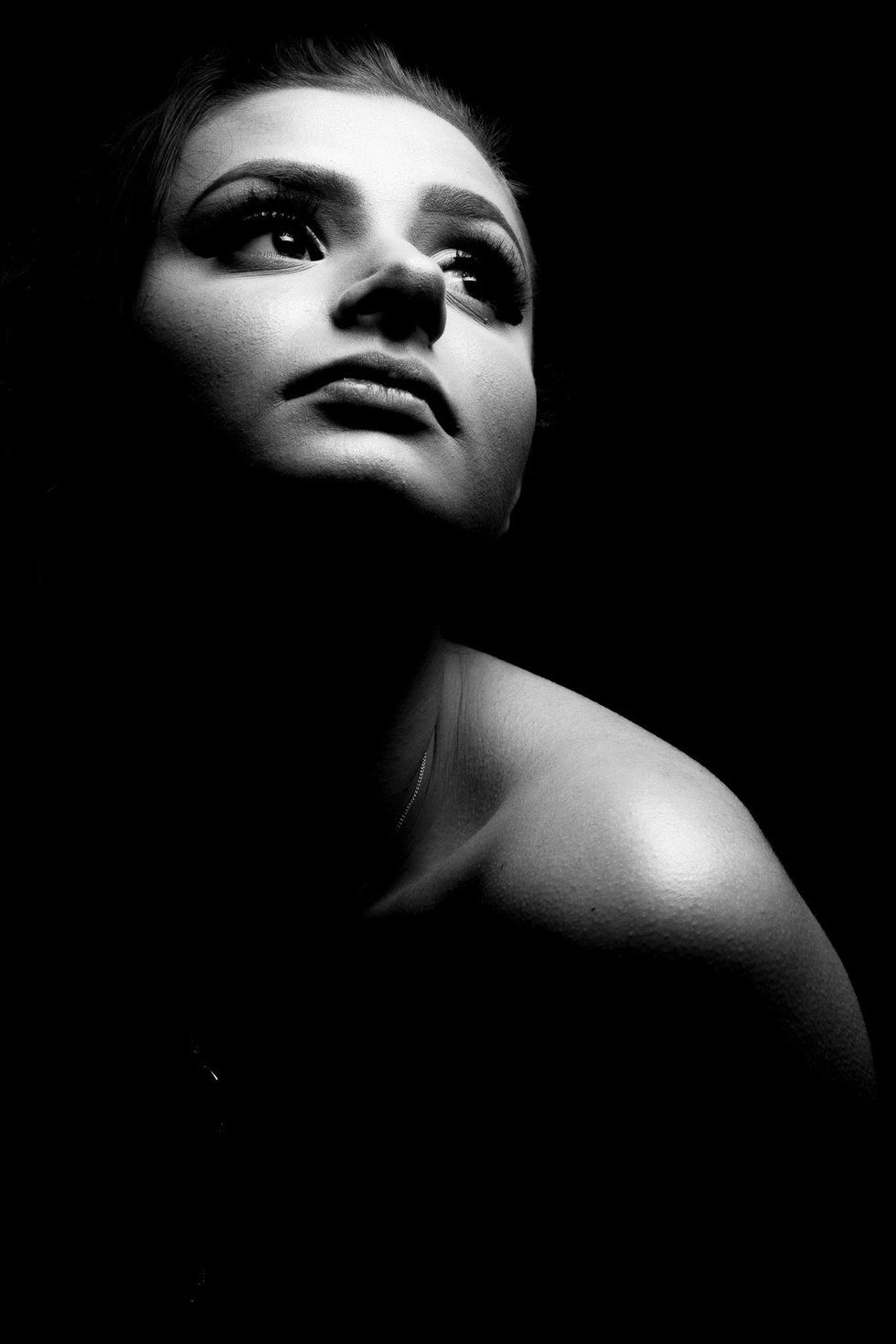 (Chelsea Guerra via Flickr)
But didn't Guerra know that walking around naked (except for thigh-high black stockings and high heel shoes) was illegal?

"I didn't know that at the time," she says, "and really, in hindsight, all I can say is that my intent or what I was trying to do was not be obscene and shocking to people and offend people. ... I was only there to do an art project for a photographer."

Guerra, who lives in Indiana, Pa., made the trip to Monroeville specifically for this photo shoot.
But it's not the first time Guerra has traveled to pose naked. Her passion for modeling has taken her on many journeys to Pittsburgh and even out of state.

It's a passion that she admits doesn't sit well with some of her own family members. Some of them, she says, "don't understand and so we're not really on speaking terms at the moment."
That's why she's so grateful to those family members and friends that have stuck by her. "There have been some great people that have been supportive of me and understand me."

Guerra is proud of her work. Her Flickr page stands as her portfolio, with the "bodyscapes" series being her favorite.
"It really just getting attention towards the curvatures of the body and the contours of the body," she says. "It's not really about nudity or explicit content at all.
"I think my pictures depict something other than explicit content. Nudity is not always to arouse. And I really just hope people try to understand that or learn that."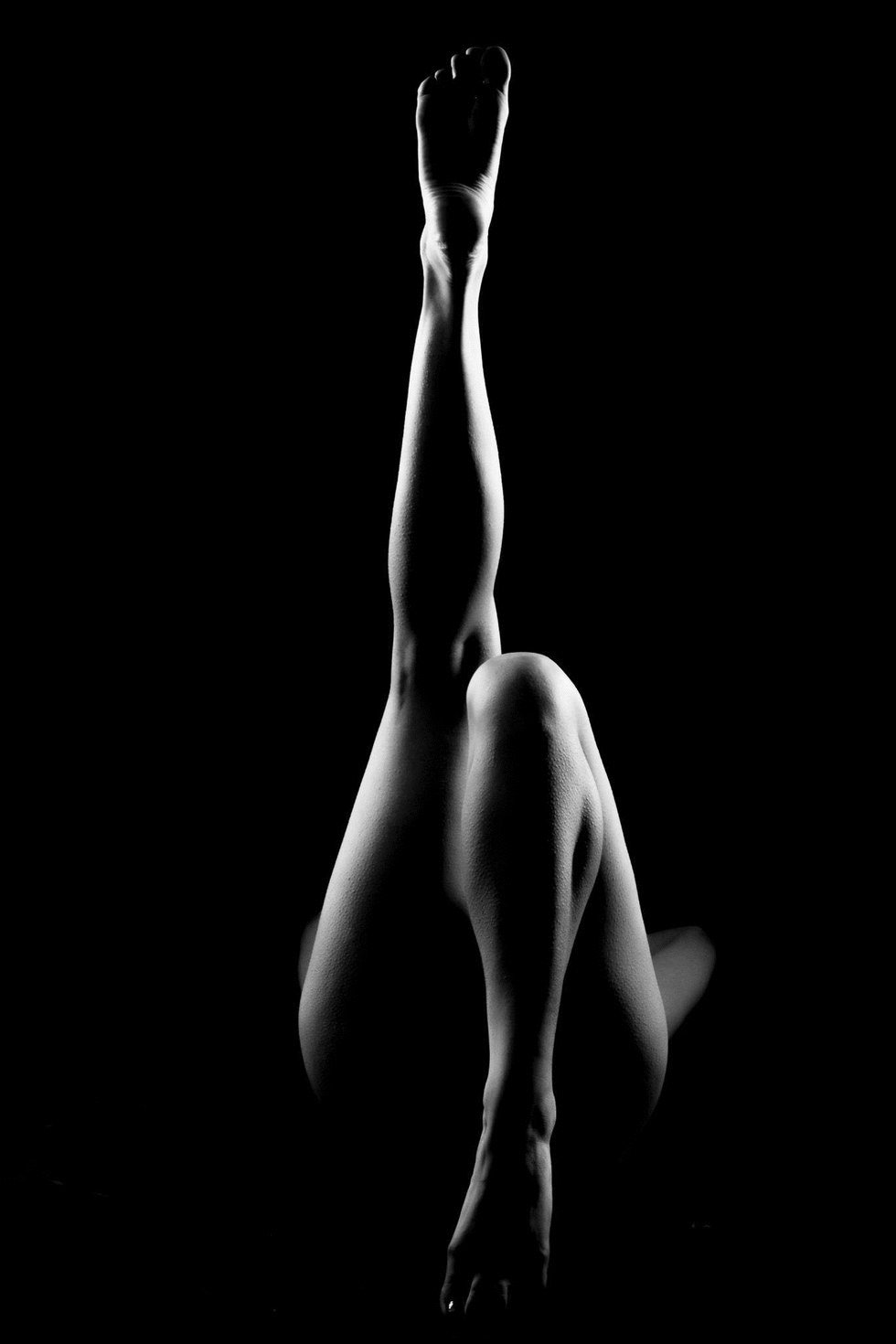 (Chelsea Guerra via Flickr)
There's no doubt that allowing someone to photograph you naked can leave you open to criticism.

But, for Guerra, it's always been about the art.
"An artistic measure to my photos is always number one," Guerra says, although she is quick to recognize the realities of modeling. "But it is a business, so I understand that some of my photos are more erotic or risque.
"But the main thing is that I'm just a nude model. I use my nudity for photography purposes only. It's not deviant, it's not scandalous, it's not illegal."
Well, except when you do it out in public.
"I'm just tired of the media equating it to prostitution or something," she says.
The nasty rumors around Guerra's situation probably weren't helped by the fact that she responded to an ad on Craigslist.
"Craigslist gets a bad rep," she says. "Let's be honest. Shady stuff goes on in Craigslist."
But Guerra says she has utilized Craigslist and Model Mayhem to get plenty of gigs.
"It's really just about using your best judgement, doing your homework, getting references from past models and just being smart. It takes work just like any other industry," she says.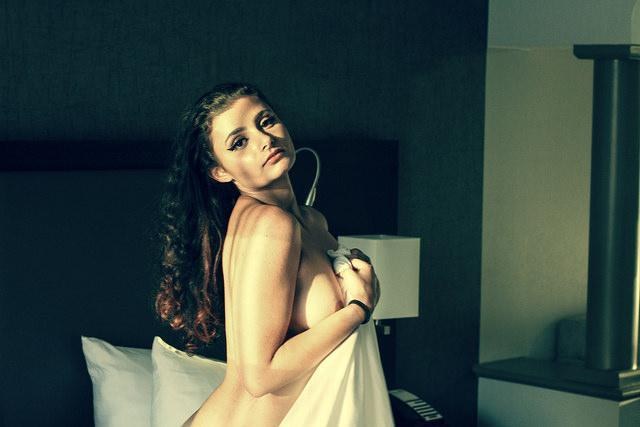 (Chelsea Guerra via Flickr)
And she should know: Guerra's been modeling since she turned 18, a freshman in college.

Since it all went ... down, Guerra has been making it a point — mainly through her Twitter account — to spread the word that nude modeling isn't all porn and filth.
"I've just had so much different reactions to it, so much support that I've decided to go public with it and share the idea that nudity is not always explicit or immoral. It can be art. It can be beautiful."

Guerra's endgame is a job in the media — either on TV or working for a network. She hopes that her IUP major in public relations helps that.
Until then, here's lookin' at you, kid!
Listen to the interview here:
####

Here's the original hubbub from the April 8 incident:

The 21-year-old Guerra was walking in front of businesses as Warnock, 64, of Meade Place in Pittsburgh took photographs of her at about 11 a.m. in front of the mall in the 4100 block of William Penn Highway, according to a criminal complaint.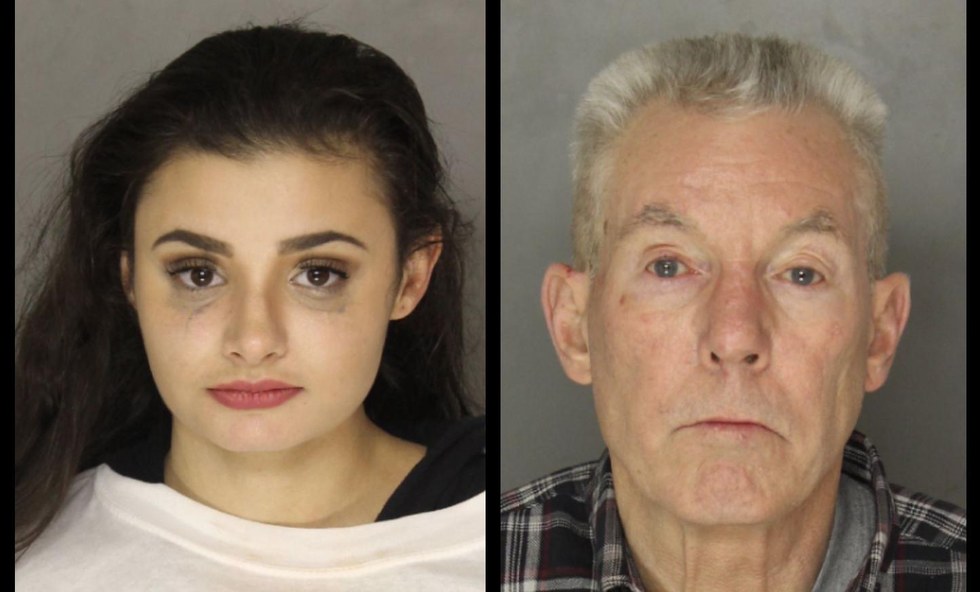 Guerra and Warnock
Police said Warnock told them he hired Guerra to pose after placing an ad on Craigslist for a nude model.
WTAE reporter Bob Hazen stopped by Warnock's home to ask about the photo shoot.
"It was an art project," Warnock told WTAE.
Hazen inquired if Warnock was a professional photographer, and Warnock replied, "A freelance photographer. But it was just a one-time thing."
A $300 check from Warnock made out to cash for a "model fee" was found in Guerra's car, police said.
Police found the narcotic pain reliever tramadol and sedative diazepam on Warnock without pill bottles or prescriptions, the complaint said. He was charged with criminal solicitation, criminal conspiracy, disorderly conduct and two counts of possession of controlled substances.
After arraignment, Guerra was released on her own recognizance and Warnock was released on bond.
Tribune-Review contributed to this report.