'BURGH
Mar. 13, 2017 09:18AM EST
JOHN ALTDORFER | TRIBUNE-REVIEW
Open for business
Talia Cucina & Rosticceria now open in downtown Pittsburgh
Owners of a popular fine dining restaurant are swapping the white tablecloth for a more casual concept at their newest venture.

Talia Cucina & Rosticceria, now open in the former Alcoa building at 425 Sixth Ave., downtown Pittsburgh, is the laid-back cousin of Vallozzi's, the longstanding and well-loved Greensburg establishment.
"They've had the classic Vallozzi's for the longest time," says Talia executive chef Steve Lanzilotti. "This is their venture into something that's not the norm, something that's new, more contemporary. We want to have a nice, casual, fun vibe."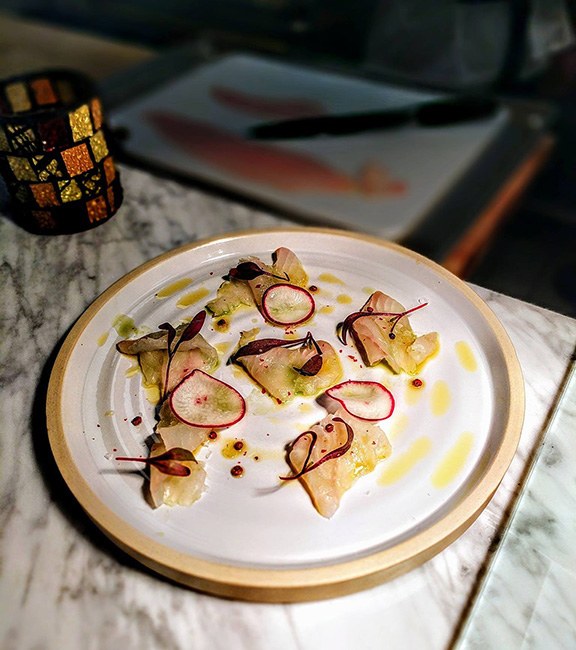 (Talia Cucina & Rosticceria via Facebook)
In keeping with the focus on simplicity, Talia's decor is understated, with high-backed booths, wood floors and dark walls. Lanzilotti says street artists will be commissioned to create pieces to display on the walls as a nod to Italy's appreciation for such artwork.
Bar manager Scott DiBenedetto has created an approachable, fun program featuring Negroni and prosecco on tap as well as an extensive selection of amari, Italian herbal liqueurs. An array of easily assembled cocktails were created to pair well with menu items.
"With the complexity of the ingredients we are using in the drinks, a little bit goes a long way," DiBenedetto says.
Read more about the new Talia spot at the former Alcoa building in downtown Pittsburgh at the Tribune-Review.