WWE.COM
a justin labar column
Fans don't understand WWE Hall of Fame
The WWE Hall of Fame is not like the others. Nor should be the arguments about who deserves enshrinement.

---
Unlike most halls of fame, there are no criteria to get the call for the WWE's highest honor. Active performers have gone in. So, too, have non-champions, mid-carders, baseball's Hit King and a future President of the United States.
And, indeed, some of the company's most important wrestlers have waited far too long to join the ranks.
But every wrestling fan already knows the WWE Hall of Fame isn't perfect. Most also know match winners are predetermined, but they're willing to accept that.
Why is there such considerable controversy every year when the WWE predetermines which of its "best" will be honored as part of a Hall-of-Fame class?
Here we go again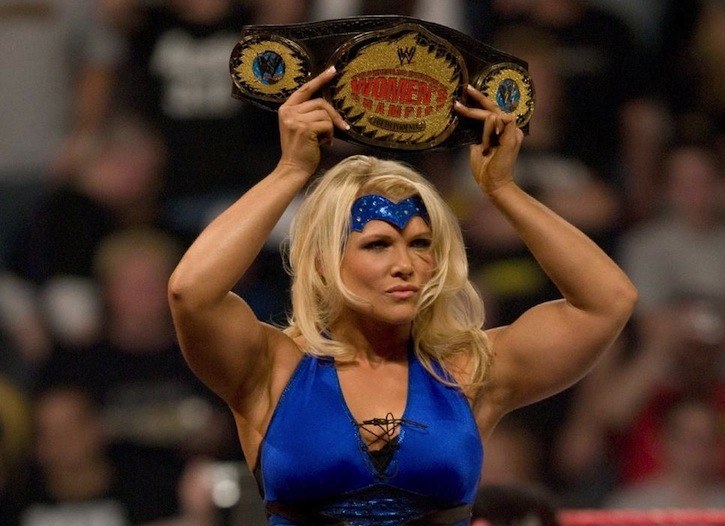 Beth Phoenix isn't deserving? (WWE.com)
The latest member of the 2017 class is Beth Phoenix. At age 36, she'll be the youngest performer inducted into the WWE's Hall.
Not surprisingly, the announcement of her inclusion instantly garnered criticism on social-media sites. Fans questioned her career and worthiness.
To borrow from Chris Jericho: stupid idiots!
Drafting a Hall class for the WWE is akin to drawing up a wrestling card. A headliner is needed. So is a tag team. A woman is preferred. A special attraction (Pete Rose) or a celebrity (Donald Trump) is desired.
It's called casting, and WWE does it well enough for its Hall of Fame ceremony to generate coverage by the mainstream media. Given the ceremony's placement over WrestleMania weekend, that coverage is of the utmost importance for a publicly traded company.
For that reason alone, WWE's Hall classes can't always cull from past top draws or main-event attractions. Those waters would run deep awfully fast. There are a lot fewer all-time wrestlers than there are baseball and football players.
So, the WWE's Hall (and the build to its ceremony) must be driven with politics, public relations and ticket sales in mind.
Which is not to suggest the WWE fails to legitimize its Hall classes. Far from it.
Legendary wrestlers such as Sting, Bret Hart, Shawn Michaels and "Stone Cold" Steve Austin have headlined previous classes for the same reason Pittsburgh's own Kurt Angle will top the 2017 group. As they were when they wrestled, those guys are top-of-the-card performers — and that's their role when they enter the Hall of Fame, too.
Also, by providing a headliner, WWE generates genuine appreciation from its loyal audience, many of whom pack the place where the Hall ceremony is staged the night before WrestleMania. Those diehard fans want to shower these legends with one final ovation after hearing one last promo.

Booking it right
As it does for a wrestling card, the middle matters a lot for the WWE's Hall. Without solid mid-card performers, a class can either seem too stacked or too light.
The 2017 class in particular could use a mid-card Hall of Famer who will pop the crowd, somebody whose popularity perhaps defied his resume.
George "The Animal" Steele would have been perfect.... but he died recently and, also, he was one of the early inductees.
Steele was part of a stacked 1995 Hall class that included Fabulous Moolah, the Grand Wizard, Pedro Morales, Ivan Putski, Ernie Ladd and Antonio Rocca. A woman, a manager, former champion, former tag champ, a historic black performer and an international star — that's how you do it! That's how you fill out the card while also leaving room for future cards to be enticing.
And that brings us back to Beth Phoenix.
Not only is she "deserving" given her stature as one of the best female wrestlers from the WWE's "Divas" days. She is needed for this particular class.
Phoenix pulled off combining beauty and strength better than any female wrestler from her era. She was unique and popular.
Was she the late, great Chyna? No.
Chyna certainly deserves to be in the Hall of Fame. Eventually she will be. Her recognized to that degree by WWE could generate ticket sales to that event, but as mentioned, politics and public relations play a factor as well in the timing.
Spare the stats, please
Let's be clear about something when it comes to the WWE Hall of Fame: what we think (or want) doesn't matter.
There exists no panel of experts to vote on candidates. There is no fan poll. There is no veterans' committee.
Names can be suggested and pitched to adhere to the formula, but Vince McMahon is the final say.
Those who believe accomplishments and statistics should be part of the equation are being ridiculous. In wrestling, victors and champions are chosen. Performers are judged a lot of ways, but it's not as though Ric Flair's 16 world title reigns stand as primary reasoning for his claim to being perhaps The Greatest Of All-Time.
Flair drew money. Flair could work with anybody. Flair was a showman.
So was Jake "the Snake" Roberts, though. And in the 1980s, he was every bit as important to the then-WWF as anybody not named Roddy Piper or Hulk Hogan.
It was Roberts who Hogan's eventual opponents had to work with first. He was the final step on the ladder to the main event.
That's value, folks.
It's value beyond a number such as title reigns. Which Jake had none in WWE.
And it's a value that Owen Hart lacked for the WWE in the 1990s.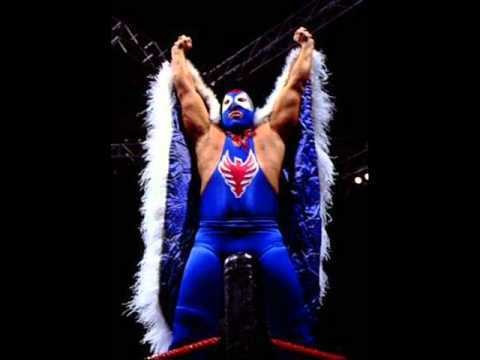 Was this a Hall-of-Fame gimmick? (WWE.com)
Case against Owen
Owen Hart is only a WWE Hall snub if you believe he should be a lock. I don't.
I would have said Randy "Macho Man" Savage was a snub before his overdue, posthumous induction a couple of years
Owen's death, though tragic and unforgettable, should not change his historical stature. Nor should his reputation for having been a nice guy from one of wrestling's famous (and infamously cursed) flagship families.

In his lone year as being billed atop the WWF's cards, Owen Hart was part of some the company's lowest points. The company didn't draw crowds, TV ratings or mainstream buzz in 1994. For the two years prior, he was a bottom-dwelling performer. After 1994, he was primarily a mid-card wrestler who's story centered around being the jealous, obnoxious younger sibling to the company's standard-bearer.
Only a heel turn by Bret Hart restored Owen's relevance. At the time of his horrific death, Owen Hart was fumbling around with the superhero "Blue Blazer" gimmick.
However, as stated above, an honest assessment of a wrestler's achievements isn't necessary when it comes to assessing that performer's Hall worthiness.

He should go in because his induction would move the needle.
And that would be as important as anything else that comes along with his Hall call — including the feel-good moment and closure that would come at the ceremony.
It's wrestling, after all. It's show business.
Of course, Owen being honored is also held up with the bad feelings and legal battles from his widow Martha to WWE.
Because of that factor, it's hard to say when Owen will get inducted. We do know every year waiting increases the fact his induction will make cents, so amount of times actually in the main event aside,it will make sense for Owen Hart to be a WWE Hall of Famer. Until it does, the wait is part of the story.
In wrestling, the story helps sell the show.
Justin LaBar is our wrestling columnist. Follow him on Twitter.

Related Articles Around the Web