WWE.com
Justin LaBar's WWE Review
Undertaker's road to 'Mania begins with Rumble win​
The Undertaker is in the Royal Rumble, which gives that match a heavy favorite.
That's because whenever the Undertaker appears, it's significant. This is especially true when the appearance is an event other than WrestleMania. There's a grand purpose for Undertaker entering the Rumble; the setup for WrestleMania is likely the end goal.
But it doesn't matter what match is made for the 33rd annual sports entertainment classic, there will be no convincing me that Undertaker versus John Cena isn't the best option.
Cena will be challenging for the WWE World Championship at the Royal Rumble pay-per-view against AJ Styles. And here is how it should play out:
Cena wins the title. Undertaker wins the Rumble and No. 1 contender for whichever title he chooses.
The choice is Cena.
The rest sells itself.
There exists a potential speed bump in the form of Braun Strowman. On "Monday Night Raw," the big man was shown watching The Undertaker's Rumble announcement on a monitor backstage. This wasn't an accident.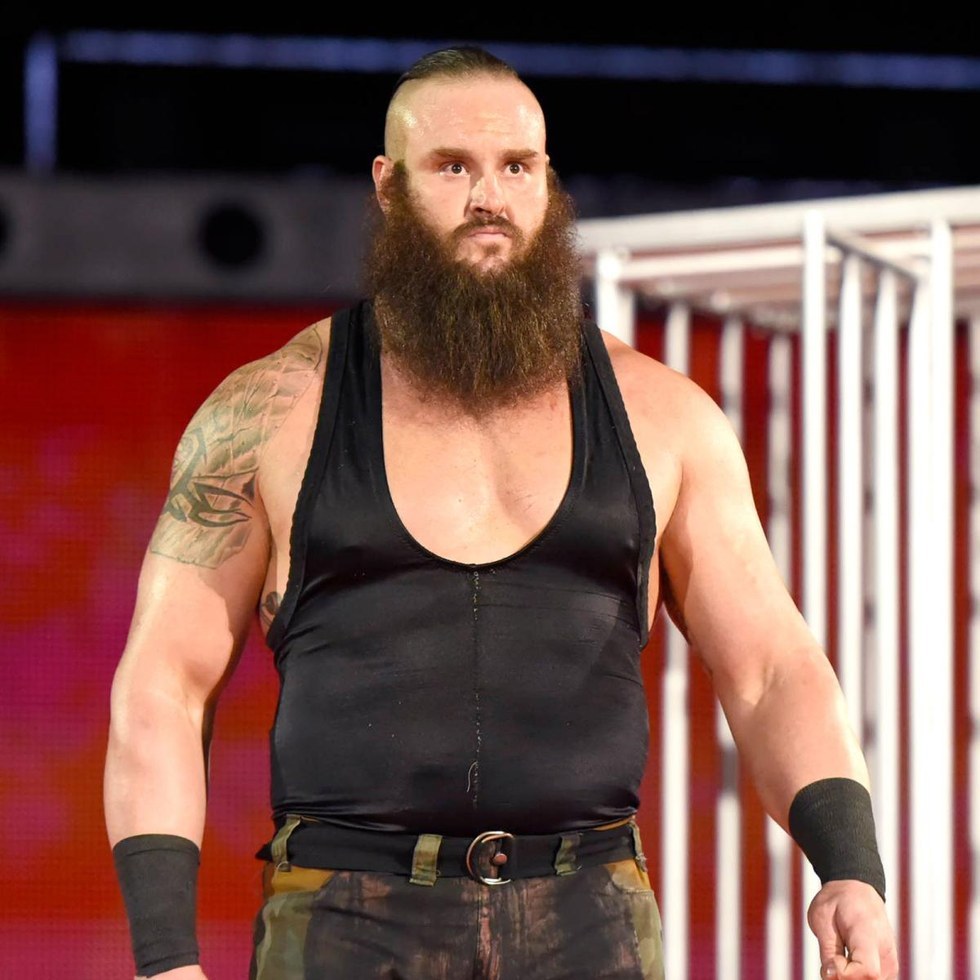 Courtesy of WWE.com
Strowman's behavior would foreshadow some interaction with Undertaker in the Rumble. If true, it doesn't mean Strowman must to eliminate Undertaker. If the Deadman eliminates Strowman, it could enrage him to the point where he illegally stays at ringside and assaults Undertaker but doesn't eliminate him.

This makes Undertaker's eventual win all the more triumphant. It also can provide a match of interest for the pay-per-view after Rumble and before WrestleMania. FastLane (March 5th) would generate great buzz with the iconic Undertaker taking on the imposing Strowman just one month before WrestleMania.
Let's face it, these secondary pay-per-view events (as we still call them) have suffered because of their frequency. It's not just be the quality of those cards, but quantity of people in the stands. Attendance is down.
If Undertaker is down to wrestle Strowman, attendance for FastLane will be up.
Who's Next & When?
Speaking of adding a boost to the FastLane, Goldberg is being advertised locally for the card.
Could we see Goldberg versus Brock Lesnar rematch at FastLane in Milwaukee? It's absolutely possible, and that announcement would have the citizens people of "The Good Land" jumping for joy.

It's expected to be a brawl of epic proportions. In the Royal Rumble mach, it will be the first time the two cross paths for since Goldberg's dominating win on Lesnar at Survivor Series.

Again, FastLane could have a match that adds bang to the WWE Network subscribers' bucks ($9.99!) for an event that would be otherwise middle-of-the-road. Plus, it can make Lesnar and Goldberg available for other options at WrestleMania.
Emphasis on Lesnar.
In the spring of 2016, a lot of teasing was being done for an angle involving Shane McMahon and Lesnar. Heavy rumors circulated that was the long-term plan for WrestleMania. Perhaps that is still on the table.
There is another question, though.
What does Goldberg do?
Anybody know Roman Reigns' plans?
By The Way...
As exciting a build as it was to Undertaker's appearance on Monday night, I cringed every time Stephanie McMahon threatened Mick Foley with his "ability to produce The Undertaker." It sounded so biological.
Baron Corbin is approaching a level of believability with his character. It rivals John Cena. The similarity being that with Corbin and Cena, their characters come off as extensions of themselves.
Seeing Shawn Michales on RAW talking about the Royal Rumble that was in San Antonio 20 years ago had me flashing back. Two decades ago, Enzo and Big Cass would have made good DX members. Two decades ago, if Lana was standing in a ring with HBK, he would have gave her the not-so-PG verbal business.
When you're talking about the Cruiserweights, Jack Gallagher and Neville are the shining stars. And I'm not talking about two guys selling tourism in the Caribbean.
Dean Ambrose and The Miz is exciting television. Art imitating life is almost always a success. The countdown is on to see Ambrose's real-life girlfriend, Renee Young, in her first match.
Dolph Ziggler should be called "The Elevator." Think about how many careers go up because of him.
The woman who fought Carmella was independent wrestler ThunderKitty. Her gimmick is she's stuck in the 1940s. Unusual but memorable.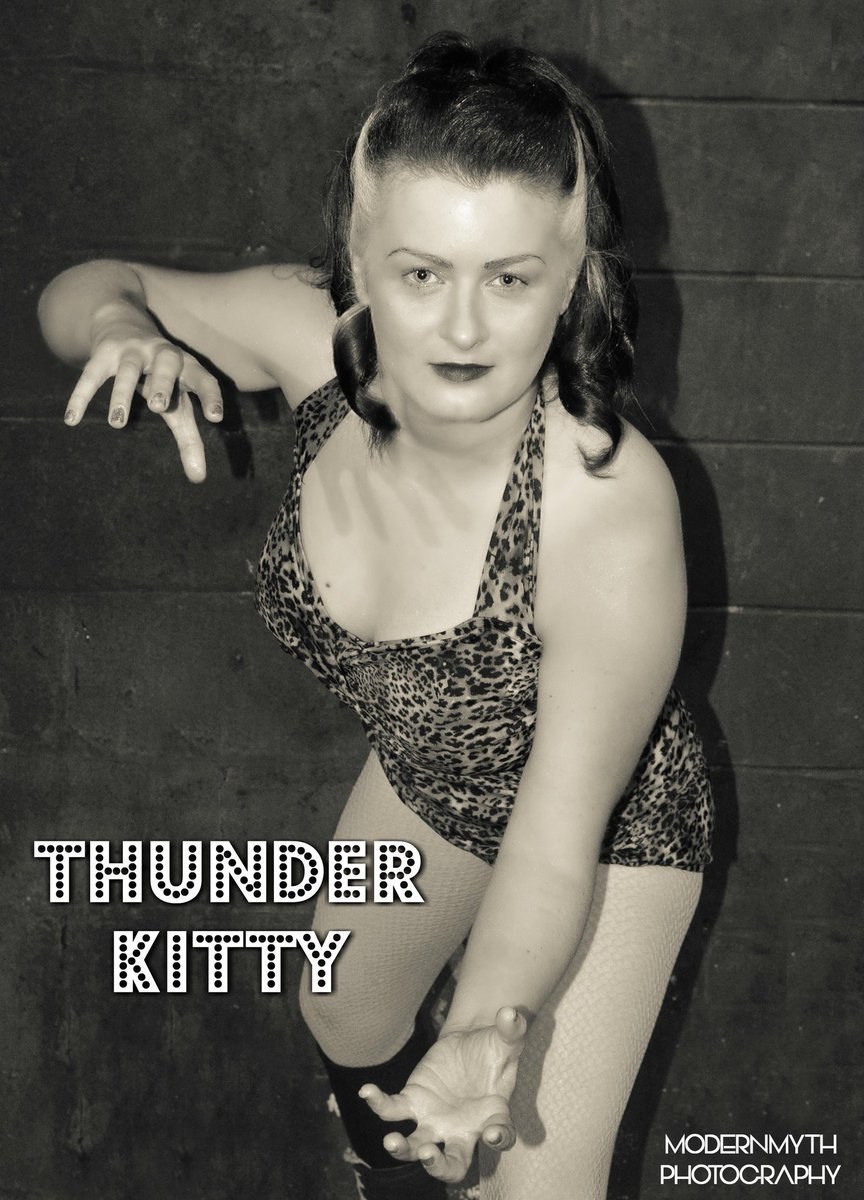 @KittyThunders Twitter
WWE wouldn't call her that so instead they gave her a generic name of CJ Lunde. Something tells me, much like everything else in wrestling, the name was a rib being played on someone. That someone being backstage producer and veteran, Arn Anderson. His real last name is Lunde and he's been the subject of "old man" jokes before among his co-workers.
Justin LaBar's WWE Review appears Wednesdays. Follow him on Twitter.

Related Articles Around the Web